The Ginger People Spices Up Portfolio With Turmeric Line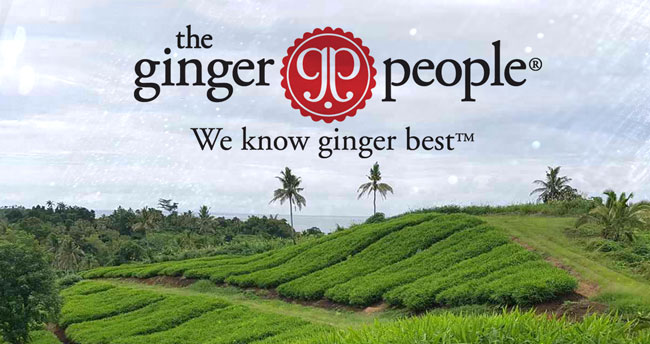 The Ginger People family is growing.
The company, which markets a variety of ginger-based consumer packaged goods, announced it will add new turmeric-based variations of several existing products — including candies, sauces and beverages — next year. The products will all premiere next spring at Natural Products Expo West 2018, alongside a new line of ginger shots.
Speaking to BevNET, Ginger People co-founder Abbie Leeson said turmeric, a plant in the ginger family, presents an on-brand expansion for the company. Leeson estimated about 10 new turmeric SKUs would roll out over the next 12 to 18 months. The brand will launch turmeric versions of their existing products, including its syrups, spreads, cooking sauces and gin-gins candies. Ginger People will also launch a new powdered turmeric latte mix.
Utilizing a large species of the plant known as java turmeric, the products will emphasize the root's functional benefits including improved digestion and liver detox.
"We're all looking for something that is closer to the Earth," Leeson said. "We want to treat different illnesses and I believe that turmeric is something that people believe in."
Turmeric will also be one of the flavor offerings for Ginger People's new line of shots. According to Leeson, the impetus for the shots line came after the company found that consumers were often drinking the brand's organic Ginger Juice, which is intended for cooking by itself. For Ginger People, which does much of its business as an ingredients supplier, selling its own shots was a logical next step.
"I feel like we're in the right place," she said. "The world is becoming a smaller place and people travel internationally more and trends carry across borders. I think we're sitting in a market where ginger [products] are just going to increase."
Read the full story at BevNET.com.