FDA Opens Conversation To Define 'Healthy' Claims on Labels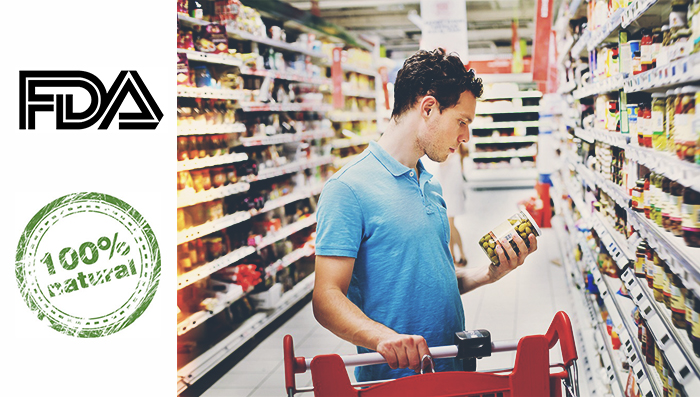 The U.S. Food and Drug Administration is rethinking its labeling standards for "healthy" foods, and it's looking to both industry and consumer stakeholders to help to decide how to update its guidelines.
During a public meeting on March 9, the agency was urged to consider both nutrient content and food type when defining the term 'healthy" on labels. The conversation surrounding labeling was sparked in December 2015 when KIND filed a petition to the FDA to advertise its nut-grain-and chocolate bars as "healthy." Under its current definition, the nuts and chocolate have more fat than is allowed. The FDA agreed that KIND could use the term, agreeing the term needed to be redefined.
"Redefining the 'healthy' nutrient content claim is part of an overall plan to provide consumers with information and tools to enable them to easily and quickly make food choices consistent with public health recommendations and to encourage the development of healthier foods by the industry," FDA Health Communications Specialist, Anne Norris, told NOSH.
The meeting, which lasted an entire business day, consisted of multiple panels with speakers and breakout discussion sessions on topics ranging from consumer attitudes and behavior, to "health" as both a nutrient and food -based claim. "Not only did participants get to hear opinions about how to redefine the 'healthy' nutrient content claim, but they also learned about how consumers perceive the term and use it to make food choices," Norris said.
The docket is still open and the agency will consider all comments and written submissions to decide how best to update its guidelines. So far, just under 900 individuals and groups have responded, including the International Tree Nut Council Nutrition Research & Education Foundation and the Egg Nutrition Center– both of which are advocating for healthy fats. The open comment period is expected to close on April 26, but the Grocery Manufacturers Association has requested more time.
Although the FDA has not provided any specific timeline for when the revision to the definition of "healthy" would occur and be enforced, the update may be partly driven by changes to the Nutrition Facts panel on labels. The industry must begin to comply with the latter as early as July 26, 2018. Its unclear how, if at all, the changing political environment will impact these guidelines and labeling regulations. This week, New Enterprise Associates, Inc. Venture Partner Scott Gottlieb was nominated by President Donald Trump to serve as Commissioner of the FDA. But as the former deputy commissioner of the FDA under George W. Bush, Gottlieb is more well-known for his role in big pharma than the food industry.