Dang Foods Rebrands and Launches New Line
In early 2016 coconut and onion chip brand Dang Foods received a minority investment from investment and incubation group Sonoma Brands in order to help the company scale. Apparently, some of it went toward innovation, as well, as the brand is launching a new look and a new line: sticky-rice chips.
The new chips will retail for $3.99 and launch in Sprouts nationwide, Whole Foods' Northeast region and Raley's in Northern California.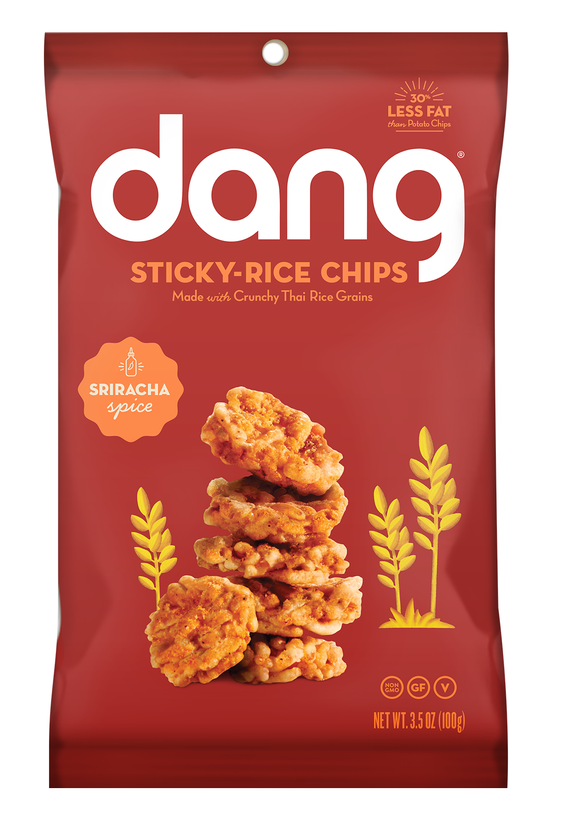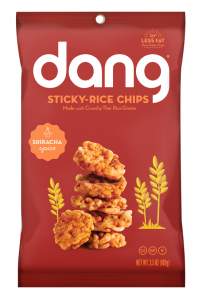 Dang founder and CEO Vincent Kitirattragarn was inspired to create the chips after tasting them abroad while visiting family. The chips are a popular snack in Asian; a retailer in the Bangkok airport told Kitirattragarn that he sold roughly 10,000 boxes a day.
Dang's strategy and strength of adapting global favorites for the U.S. market made the chips a good fit
"That's really in our DNA as kids of immigrants. We grew up eating differently than the rest of the U.S.," Kitirattragarn said.
While the chips are custom made for Dang abroad in Thailand, the brand has taken numerous steps to appeal to the U.S. market. The binder in the chips is watermelon water; they are vacuum fried to use less oil, and they're packaged in a pillow bag to more closely resemble potato chips. Unlike other American rice chips, Dang's line uses whole rice, rather than rice flour.
Sonoma Brands' founder and CEO, Jon Sebastiani, is bullish on the product line.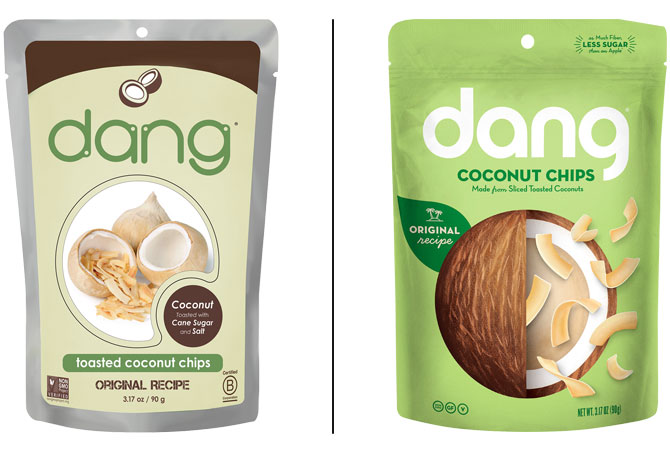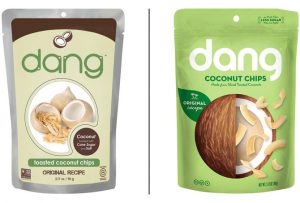 "[Dang is] perfectly aligned with consumer demand for clean labels and adventurous eating," he said. "Snacking should be fun and good for you; no longer do we need to decide between one or the other. Dang delivers on both – offering a sense of discovery by putting an innovative twist on perfectly approachable ingredients."
For the launch, Dang will focus on natural retailers and roll out to "progressive conventional" partners after six to 12 months. Demand has already been intense, said Kitirattragarn. In fact, Dang has already sold out of its entire stock of rice chips and won't be able to bring more retailers online until March, he said.
The chips will also be the first product released under Dang's new look, which was created by Hatch. In a drastic shift from the old look, Dang's packaging emphasizes bright colors and the whole foods used in each product.
"It's a bittersweet process for me because I helped work on the design for the original look. But what we realized after four and half years is that if we want to extend beyond coconut and onion chips, we need a brand system," Kitirattragarn said. "We really wanted to make it applicable for all the channels that we are in…[and] each of these channels has its own challenges in how you design a [package]."