Consumers Feel Positive as WFM Deal Passes Shareholders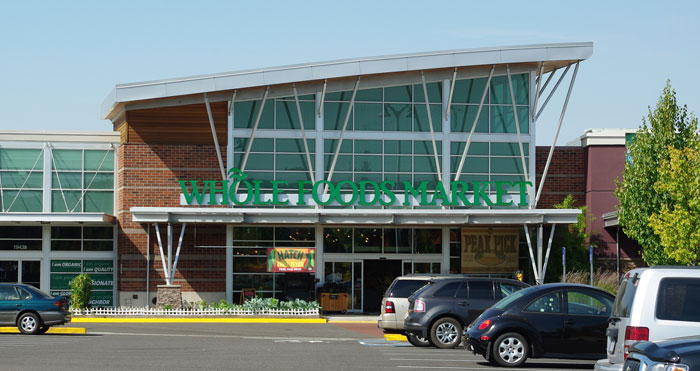 Earlier this morning, Whole Foods Market shareholders voted to advance the proposal for e-commerce pioneer Amazon to acquire the natural and organic grocer. The deal now moves forward for approval by federal regulators. Valued at $13.7 billion, it's expected to close before the year's end. Amazon has agreed to pay $42 per share of stock.
While the business community was eagerly awaiting the merger's approval, consumers are just as excited for what this union may bring to their pantry shelves, according to market research firm GfK.
Earlier this summer, GfK interviewed 1,000 U.S. consumers about their current e-commerce and Whole Foods shopping behaviors, their feelings about the deal and what they hoped the merger would accomplish.
Overwhelmingly, consumer sentiment was positive about the joining of the two retailers. Twenty-three percent of all adults had a positive reaction to the news. The survey also found that there is plenty of room for growth: only 14 percent of U.S. consumers shopped at Whole Foods in the past month, and an even smaller nine percent bought groceries online.
While Whole Foods' current consumers may be only a small subset of shoppers as a whole, current customers are even more excited by the impending merger, with 38 percent of Whole Foods shoppers stating they are feeling positive about the deal. However, this may be due to an affinity Whole Foods shoppers already have for Amazon.GfK found that three out of fourth Whole Foods shoppers have also made an Amazon purchase in the last month.
While Whole Foods shoppers are pleased, they still think the retailer still has room for improvement. Almost half of the consumers surveyed by GfK said their most pressing hope is that prices will decrease.
While much is made in the natural foods industry about the "experience" of shopping at Whole Foods, consumers were less concerned with experiential changes to their store. Only 28 percent of Whole Foods shoppers were concerned about either the look and feel of Whole Foods changing. More concerning to consumers was the possibility of their local Whole Foods store or other local grocers closing, as well as employees being laid off.
"[Whole Foods] shoppers often care more than the average consumer about their communities, as well as cause, mission, and values that align with their own," analysts wrote. "As a result, it makes sense that the Whole Foods shipper is most concerned about the Amazon' deal's impact on people."
The survey also revealed unique insights about future online offerings. In the past month, only one in 10 U.S. adult surveyed consumers used any online grocery service. This includes the four percent who used a "click-and-collect" service and three percent who used a grocery delivery service like Peapod or Amazon Fresh, with some overlap between the two groups.
When GfK surveyed consumers about their likelihood to sign up for an "Amazon/Whole Foods online grocery and/or meal delivery service," nine percent were extremely or very likely, and 22 percent — almost one third of the group — were somewhat likely to take advantage of a new offering. "Consumers are not yet willing to commit to a potential Amazon-Whole Foods meal/grocery delivery service – but a latent interest seems to exist," the researchers wrote.
Looking at all of the data, GfK analysts developed two "waves" of consumers who may potentially shift their shopping alliances to Whole Foods and Amazon. First, will be the early adopters, those consumers who aren't currently shopping at Whole Foods and thus "aren't worried about giving up the current Whole Foods identity or offerings," the report states. These shoppers will be looking for "true omnichannel grocery shopping" that brings together their online purchasing behaviors and their in-store needs. Changes these consumers are looking for include lower delivery costs for Prime members, technology in-store to make shopping more efficient, being able to buy high quality fresh foods online, and getting Whole Foods products online.
"Interestingly, only a relatively small portion (16 percent) of this group is engaged in grocery e-commerce today, providing some expected incremental lift in this channel if their hopes are realized," GfK researchers stated.
The second wave of consumers will come once the dust has settled and it's more clear what the new offerings and benefits of the joined retailers will be.
Still, that doesn't mean the merger will solve all pain points for shoppers. GfK found that the typical American consumer currently has five retailers, on average, that they visit each month. While a merger with Whole Foods may help Amazon take the place of some of those stops, there is still more ground to cover and so GfK suspects that Amazon will continue to refine its offerings.
"This is likely just a start for Amazon, which will look at what top retailers are good at (price, selection, local, perishables, non-perishables, store brands) and pick off those characteristics one by one," GfK wrote in the report. "Then one-stop shopping will really mean something and loyalty will be won."