Backed by BFG, Caulipower Grows With New Stores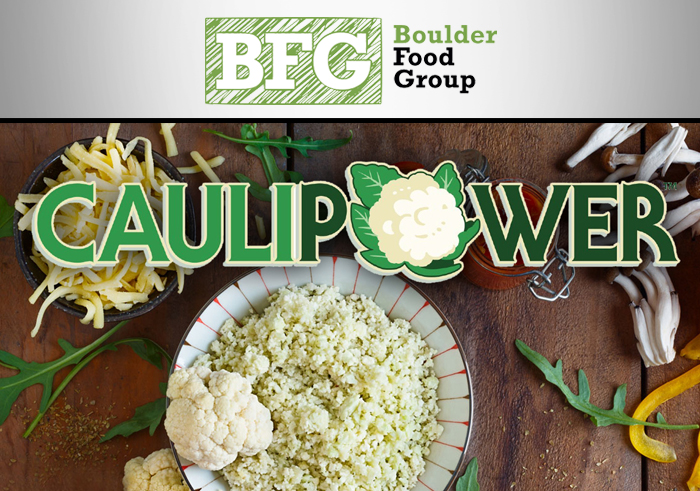 Less than a year on the market, gluten-free cauliflower pizza crust maker Caulipower is growing up fast. Today, the vegetable-forward brand announced a $2 million investment from the Boulder Food Group (BFG) and the addition of more than 2,500 stores to its retail distribution.
The investment, facilitated through investment platform CircleUp's marketplace alternative (a private capital offering), marks the first round of capital for the brand.
The frozen pizza brand, which launched at Expo West in March, has seen rapid growth in 2017. In June, the brand added 1,000 retailers including Albertsons, Wegman's, Gelson's, Harris Teeter, Kings, Meijer, Safeway, Shaw's, and Star Markets. Now, it's expanding its distribution once again with 1,000 Walmart and 1,600 Kroger stores, for a total of 6,500 retail locations by the end of the month.
The distribution expansion and financing go hand in hand. In order to keep up with this new retail demand, Caulipower CEO and founder Gail Becker told NOSH she needed both financial and operational assistance. The funds, said Becker, are being used to beef up manufacturing capabilities with co-packers and to grow the company's sales and customer service teams.
Becker also appreciated that the Colorado-based venture capital group, which has previously invested in companies like Barnana, Skratch Labs, Good Day Chocolate, Birch Benders and Chameleon Cold Brew, will also help the brand on its path of continued strategic growth.
"They have a lot of experience in the food industry and these are difficult products to make. It's tough to source the highest quality ingredients like the cauliflower that we use, so their experience is incredibly useful," Becker said. "Like Caulipower, BFG really has the consumer top of mind and that was what attracted me to them because that is what we have always done."
Becker, a former marketing executive, left her 16-year career to create a company based on her family recipe for cauliflower pizza. It's that personal passion and experience that BFG Managing Partner Dayton Miller said attracted him to invest in Caulipower.
"For us, it's always a combination of things," Miller said. "It has to be a good product that tastes great and has mass appeal — so [Caulipower] certainly checks boxes there. But we also want to partner with great teams and great people. Gail is unusual in that regard, being such an accomplished person in her previous career and the caliber of her experience is really awesome for a first time entrepreneur."
Miller added that the product embraces what he believes to be long-lasting consumers trends toward accessible nutrition and vegetables-forward foods. With these attributes, and increased efforts around in-store demos and promotions, Miller said he believes the brand will see success in its new locations.
The interest surrounding cauliflower in particular has been especially high among consumers. The vegetable is becoming the base for numerous gluten-free frozen-pizza brands, being made into comfort food alternatives like onion rings, and getting ground as a "rice" substitution. It's even shaping the innovation pipeline for some of CPG's biggest players, including Green Giant.
Vegetables are not the product's only attribute that consumers seem to be flocking to. Cauilpower touts that it is lower in calories, sugar, fat and sodium, and also, in part, benefits OneSun, a program that plants teaching gardens in underserved public schools.
"Everything about Caulipower is about accessible nutrition, and I really mean that in every sense of the word. The way that it looks, the way that it tastes, the way that the packaging is, the places we are sold in and the prices we are sold for," Becker said. "So [with the recent distribution additions] we are also bringing our mission of offering more accessible nutrition to life."