Back to the Roots Sprouts New Look While Roots Deepen

Cereal and garden kit brand Back to the Roots (B2TR) will have a new look heading to shelves soon, part of a refreshed brand identity that the company's founders say will span the company's portfolio. Along with the rebrand, the brand announced the launch of two new ready-to-grow pepper kits as well as a snack line of organic sunflower seed butter "bites." The company has also received a pile of publicity following a New York Times profile discussing their cereal cups entrance into the New York City public school dining system.
Founder Nikhil Arora says the addition of the brand's biodynamic cinnamon clusters and purple corn flakes to the city's breakfast program was a validation that they are on the right path and that consumer tastes are changing. To get on menus, B2TR had to submit products for a lengthy taste test program with students — which the company passed with flying colors.
"What we love about it most, was that it was kids voting every single day with their own spoon, so to speak," Arora told NOSH. "You hear 'It tastes like rabbit food' all the time in the mainstream and here you are with kids in a blind taste test liking a biodynamic breakfast cereal. It's moving beyond health, it just tastes better."
B2TR was already in over 700 schools through a relationship with Sodexo, but the New York system adds 1400 more schools and exposure to almost 1.1 million students. New York City is also one of the seven school districts in the Urban School Food Alliance, a buying collective, so Arora sees this launch as opening a door to possibly get distribution in other member schools as well.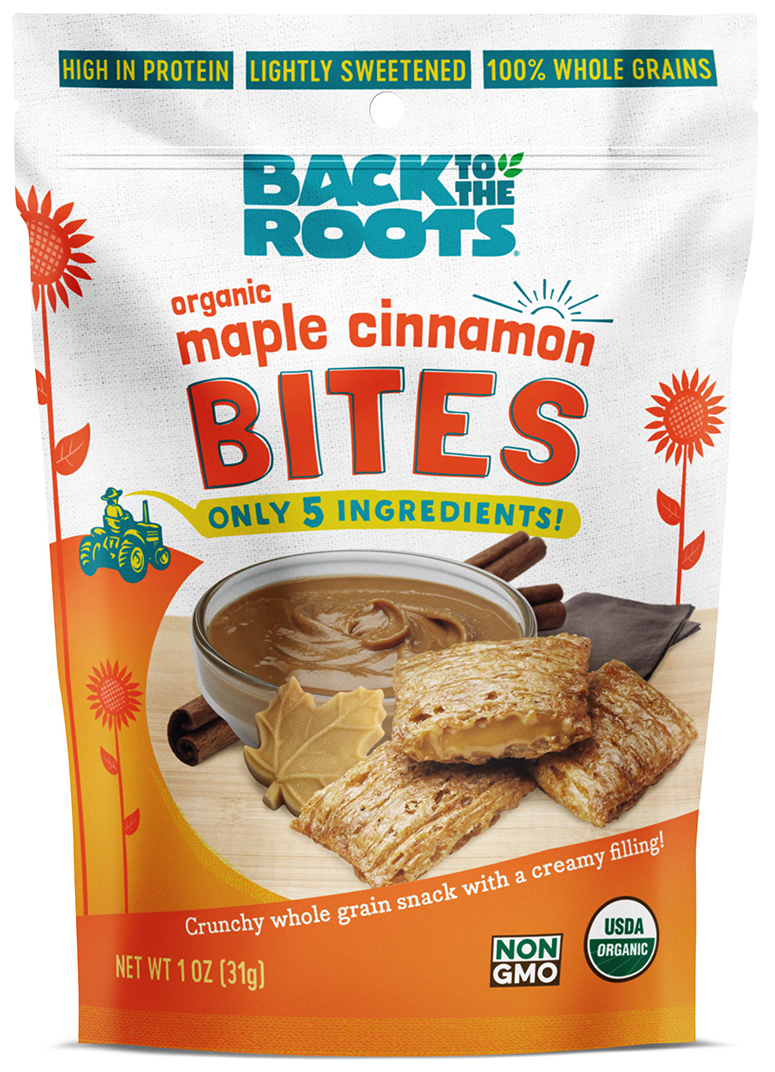 On the new products side, Arora has schools in mind as well. The brand's new bites are filled with sunflower seed butter in order to avoid the nut-based butters schools are increasingly shying away from and will roll out this summer in the natural channel and food service. This launch also marks B2TR's entrance into the snack set, although Arora notes that the lines between snacking and breakfast are blurring.
Currently B2TR's ready-to-grow products account for a larger portion of sales, but Arora attributes that to the fact that they are simply in more stores. Home Depot began carrying the garden kits — which include mushrooms, tomatoes and herbs — in only 20 stores, but by the 2016 holidays had placed the products in over 1,000 stores. He told NOSH that the cereal line should quickly close in on these numbers, as the cereal category as a whole has over 90 percent household penetration.
All products, both new and old, in retail and schools, will sport the brand's newly refreshed look. The redesign comes via graphics shop Bex Brands with marketing firm Purely Righteous Brands providing advice and support.
"It's been a journey at Back to the Roots from when we started off in college growing mushrooms on coffee grounds, building out our growing kits and then going into cereal," Arora said."When we looked at where the brand is today, we didn't feel where it was prior reflected the energy of the brand.We wanted a brand that was really bold, inviting and optimistic and emphasizing pushing forward."
The new look features a stylistic font for the company name with a hidden arrow to indicate the brand's focus on "progress" and "energy, movement and positivity," said Arora.
On the retail side, B2TR investigated what consumers wanted to know about their products and its story and refined the packaging to emphasize these messages and taste appeal. Arora noted that the new white cereal boxes also should help the products "pop" on the shelf.
To launch the new line as well as scale its operations and supply chain to meet New York City schools needs, B2TR took a $10 million round of investment last year. Arora says this cash influx as well as the brand's board, which includes CPG veteran and Annie's CEO John Foraker and a member of Campbell's-backed venture capital firm Acre Venture Partners, have been key to the company's success.
While 2017 has just begun, Arora notes that the year should be a wild ride for the brand. "We're really excited to take customers on a journey."