Whole Foods Reveals 365 Purchasing Team, Details New Sales Tactics
During an external quarterly earnings call and an internal memo posted to team members, Whole Foods has opened up with some more information about its soon-to-debut 365 by Whole Foods Market stores.
One key characteristic of the smaller store format is that buying will be centralized at the company's Austin headquarters. In a recent post to employees, Whole Foods provided more granular information about what exactly this means and who will be behind the purchasing.
The 365 Purchasing Structure
For months Whole Foods executives have told analysts and the press that the structure of 365 stores will be different from the flagship branches in order to reduce inefficiencies and streamline purchasing.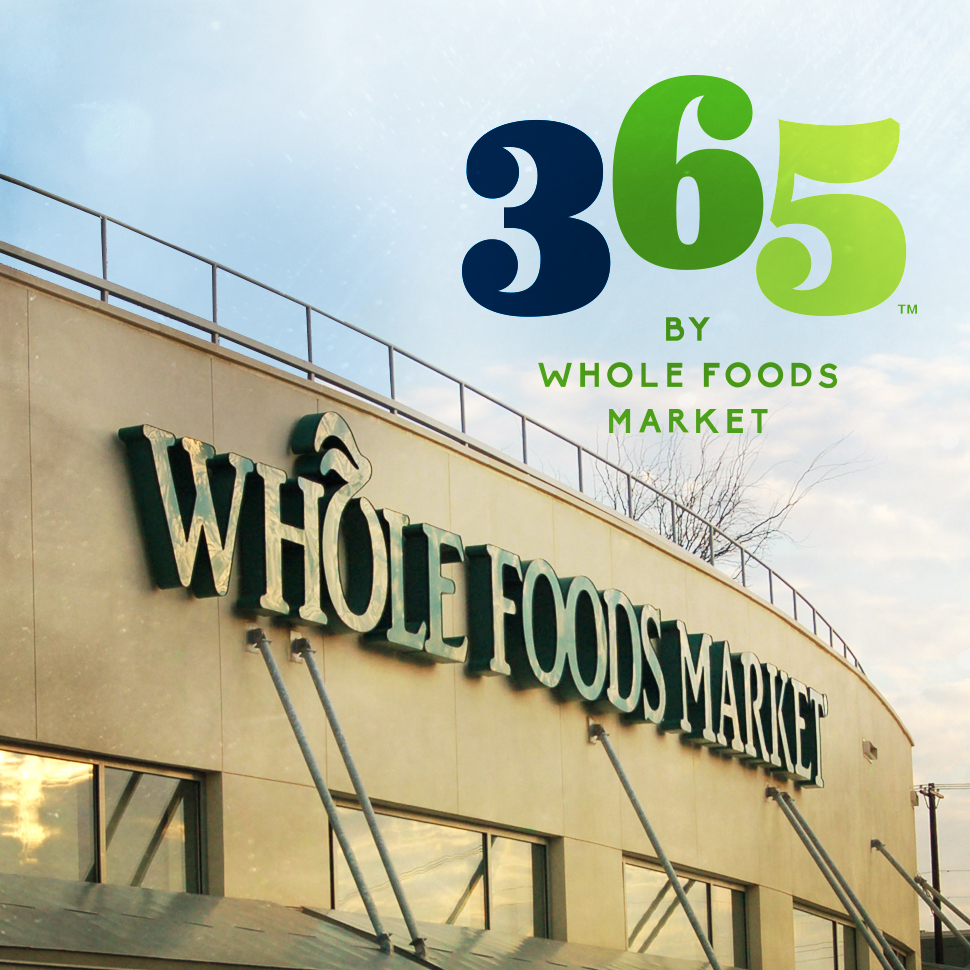 At the top of the hierarchy will be two executive coordinators (one managing perishables and one non-perishables) and underneath them will be six category managers supported by space planners, analysts and purchasing assistants.
According to the message, the team, which will be based in Austin, Texas, "will develop unique programs from Whole Foods Market while maintaining a collaborative relationship with global purchasing." This means that "Whole Foods Market will provide operational support but will not manage 365 store product mix, pricing or merchandising plan."
Unlike traditional Whole Foods stores, where purchasing is divided along category lines (such as meat, grocery and specialty), the purchasing team for 365 will be broken up more by theme, temperature state and perishability. Of particular note, Pantry Category Manager Jillian Shimskey was formerly the Global Associate Buyer for Whole Foods Market Exclusive Brands — perhaps indicating that 365 will rely heavily on private label in grocery.
The full list of the 365 purchasing team is as follows:
Executive Coordinators:
Chris Coffin — Executive Purchasing Coordinator Non-Perishables
Carol Medeiros – Executive Purchasing Coordinator Perishables
Category Managers:
Mary Guiver – Beverage Category Manager
Mandy Marino – Fruit and Veg Category Manager
Brian Fleming – Fresh Eats Category Manager
Jillian Shimskey – Pantry Category manager
Erin Harper – Chilled Category manager
Tate Ramos – Meat and Seafood Category Manager
Support Staff:
Rich Gosine – Space Planner
Janelle Liberton – Purchasing Assistant Non-Perishables
Rachel Dunlap – Culinary & Production Manager
Ashley Hoag – Category Analyst for purchasing team
Tyler Fitzgerald – Purchasing Assistant
Emily Earnest – Purchasing Assistant
Marc Pittenger – Purchasing Assistant
Earnings Call Provides New Insight
Company executives played up the impact of the 365 launch during yesterday's second quarter earnings call.
CEO and Co-Founder John Mackey emphasized that "the product selection, the pricing [and] the overall programming" will be coming from the global offices in Austin while "the actual operations of the store" will be managed on the regional level.
From day one, 365 will have an affinity program as well, although details of that program are still under wraps. Ken Meyer, Whole Foods Market EVP of Operations, told analysts that the first store is being promoted heavily in social media, particularly Buzzfeed. The LA store will also kick off with an early morning dance party run by Daybreaker, a company that specializes in daytime raves. Whole Foods follows in the path of other retailers, such as Macy's, that have worked with Daybreaker to attract a millennial audience.
The call also detailed new promotional strategies for Whole Foods Market stores. This quarter the retailer utilized a national promotional program (rather than regionally based) for perishable sales and, according to Mackey, saw "a much bigger life and a much bigger imprint on social media with this promotional activity."
Whole Foods has also been testing an affinity program in the Philadelphia market, and this year plans to roll it out to Dallas and then nationally. The program builds on the retailer's new couponing app, which, said David Lannon, EVP of Operations, is "one of the first times at Whole Foods that our suppliers will be able to get back analytics on the performance of of their promotions."
In an odd reversal on the focus on digital, the retailer also announced they are testing mailing weekly sales flyers to consumers' homes.
The retailer is also working to reduce shrink and inefficiencies. The Mid-Atlantic region is testing a program to reduce stock in backrooms, decrease spoilage, and encourage faster sell-through. Currently in stores, many departments have production areas (for cut fruit, prepared foods, marinated meats, etc) and the retailer is also testing having one central kitchen in each store to simplify workflow and reduce redundancies.