Why Whole Foods Moving to Centralized Buying is Important
About the Author: Zach DeAngelo is the co-founder of Rodeo Ventures, a food, beverage and health and beauty care advisory and investment firm. He is career entrepreneur who first co-founded Cocomama Foods, a gluten-free food company, served as CEO of Kalot Superfood and was the COO of Little Duck Organics, a leader in the competitive organic children's snack category.
I haven't always loved the way Whole Foods does business with its small manufacturers but I can say with certainty that there would be significantly less innovative brands out there without the chain's existence.
When I was starting out in the industry, Whole Foods was the Holy Grail in distribution, a crowning achievement in the long road to world domination. That acceptance letter from a Whole Foods division was a singular point of reference when all the hard work seemed to pay off, and more important, a key data point that could attract potential investment.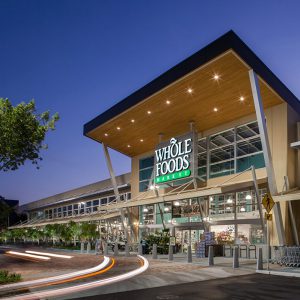 When young brands were accepted into Whole Foods, it meant that the prescient purveyors of the organic lifestyle itself had validated their concept. It also meant that they would be able to open a UNFI distribution center, expect a certain level of recurring revenue, and potentially hire a broker to expand regional distribution. It meant so many things back then, but to me, as we were growing Little Duck Organics, it meant that we could survive while we figured out the complexities of this beautiful and horrible CPG ecosystem.
What was always particularly unique about Whole Foods, besides its cache, clientele and shopping experience was the fact that the nation-wide chain was segmented into 11 different regions; each with their own buying team and philosophy. The young scrappy brand could slowly build a relationship with their regional buyer who seemed to be aware of the local food scene and genuinely care about fostering that community. Now, that's not to say that it was easy, as we all know how hard it can be to get a response from one of these buyers whose email inbox I can only presume to look like a deep dark vortex monster that feeds on the souls and words of naïve brand builders. But when the monster was slayed and you received a reply, nay, even the acceptance of an in person meeting! Oh what a victory, what a deluge of exuberance!
When I heard that Whole Foods was moving toward a centralized buying program to mirror those of its competitors, I'm pretty sure I started shaking and convulsing, and then promptly fell over into the façade of a trendy float tank operation. Fortunately, I live in Boulder so this type of behavior is perceived as fairly commonplace. Unfortunately, I think that this shift will make it significantly more difficult for young brands to find that anchor account that can sustain them while they figure things out and attract vital seed capital.
I know Whole Foods is saying that they will retain space for local brands but that seems like an after thought rather than a tenet of their buying philosophy. If my fears are realized then the result is that in order for brands to be considered at Whole Foods they will need to be more sophisticated, more exceptionally capable, and most important, more financed. And I think this is a bad thing for the industry because practically speaking it seems that fewer companies will have the shot.
It's not all doom and gloom, of course, because one retailer doesn't entirely control the innovation pipeline of an industry and also this industry is filled with creative people who will come up with solutions and find other ways to survive. For example, I've been observing the new tech-enabled direct to consumer models with utter fascination. When executed properly, a DTC model is a high margin alternative that could certainly provide the necessary cash flow and traction to get through the proof-of-concept phase but it does require significantly different competencies than traditional retail. In any event, I believe that Whole Foods' transition to centralized buying will have an impact on our industry and I think it will be up to all of us to build the infrastructure that sustains and supports the most innovative concepts at their most precarious stage.
At Project NOSH and BevNET we pride ourselves on having a robust network of food and beverage entrepreneurs, industry insiders and advisers. To that effect, NOSH Voices is a series of columns by respected experts to provide a spectrum of points of view from within the community. Interested in contributing as a NOSH voice? Contact the Editors.