UNFI's M&A Spree is Far From Over
This week natural products distributor UNFI held its 2017 first quarter earnings call. The past year has seen the company acquire two smaller natural and specialty products distributors (Haddon House and Gourmet Guru) as well as two produce distributors (Nor-Cal and Global Organic).
From the earnings call, it seems more acquisitions are in the cards.
Part of UNFI's focus over the past year has been to expand from a heavy reliance on center store staples to offering retailers more perishable and fresh selections as well.
"Our building out the store methodology of acquiring businesses that expand UNFI's position in Fresh and into adjacent lines of products remains at the forefront of our strategy," said Steven Spinner, CEO and President of UNFI.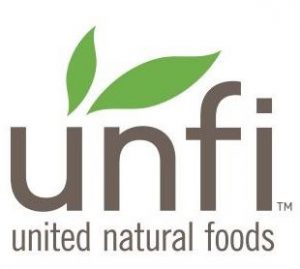 The need to expand offerings comes as some of UNFI's key retail clients, such as Whole Foods Markets, have struggled with sales. Greater product assortment not only will allow UNFI to sell more products to existing clients but may also allow the distributor to attract new, conventional retailers.
One aspect of the trade the distributor is shying away from is expanding its own assortment into conventional products.
"We don't see ourselves as a conventional distributor carrying conventional type product," Spinner told analysts. "The conventional world is pretty competitive, it's not a whole lot differentiated and contracting, so I think we would much prefer to spend our energy building out the store in categories that still have a lot of legs."
Spinner's one notable exception to this plan is for produce. He noted that only offering organic produce options through UNFI's Alberts Organic business had put the distributor at "a disadvantage" as even natural retailers offer conventional produce. But, said Spinner, the acquisition of Nor-Cal should help fulfill this need.
Over the past year questions have arisen how UNFI will work with some of the smaller brands that have typically worked with smaller distributors such as Haddon House and Gourmet Guru. To that end, in 2016, the distributor formed UNFI "Next" to nurture innovative brands
"Our UNFI Next initiative is working very closely with new, exciting and fast growing smaller brands," Spinner said. "UNFI next is positioned to enable these brands to have their products managed throughout the supply chain."