Tyson Reports Tough Quarter, Looks to Innovate with New CEO
Tyson is getting roasted after disappointing quarterly financial results coincided with the announcement that its CEO would be departing.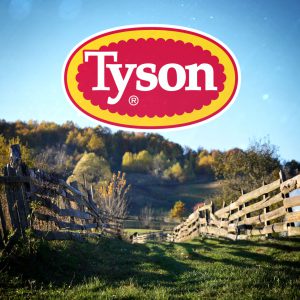 The country's largest meat processor, Tyson announced Monday that longtime CEO Donnie Smith will step down at the end of 2016. Current President Tom Hayes was named as his replacement.
"The board and I agree that now is an excellent time to make this transition," Smith said during the quarterly earnings call late Monday morning. "The Company is performing exceptionally well and realizing significant growth and shareholder returns through our hybrid strategy of branded prepared foods and fresh meats, Simply put, I believe Tom is [the] right leader for this next phase of development."
Some analysts reported the transition of power amid the company's weak fourth quarter financial results "may not be perceived as optimal"— a sentiment investors apparently agreed with since its shares fell almost 16 percent to $56.83, its lowest price since February.
During the earnings call, the company's leadership team cautioned that profits in the new fiscal year will also disappoint, but tried to smooth over concerns with a focus on innovation, growth in their prepared foods market, and emphasis on "marketing, advertising, and promotional spending."
Tyson has been growing its prepared food lines by trying everything from expanding some company-owned brands like Jimmy Dean and Hillshire Farm in the breakfast sector to launching its own Tyson Tastemakers Meal Kits online in September—a strategy to attract consumers during a time when more shoppers care about where their meat is coming from and how it was raised.
"When we think about innovation, it's not only about the new products, we really search to understand how people shop and how shopper behavior opens up new platforms renovation," Hayes said.
Smith later added that in preparing the company for the new year, "it's all about making sure that we have shelf space, we are driving innovation, and we continue to invest and frankly lift the investment in some other categories that we weren't ready for."
That attempt to grow shelf space will also include products in the plant protein sector. Last month, Tyson bought a five percent stake in Beyond Meat, a California based company that makes meat alternatives from sources like soy or peas.
In an open letter on October 10 about the investment , Beyond Meat President and CEO Ethan Brown welcomed Tyson and addressed concerns about the companies' seemingly diverging missions.
"I don't expect to change Tyson," Brown wrote. "Nor does Tyson expect to change me. Instead, we both intend to serve the changing consumer."