Kroger Talks Consumer Insights on Quarterly Earnings Call
From a private label Kombucha to its own meat and cheese snacks, Kroger is reacting to changing consumer tastes by doubling down on both private label and branded products with a healthier halo.
CEO and Chairman Rodney McMullen announced the strategy last week during a third quarter earnings call. On the call, McMullen discussed what the retailer has learned about its consumers, how the retail climate has changed, and new product development.
McMullen noted that research indicates the average consumer eats 35-45 times per week. While some of these eating occasions are more traditional meals cooked at home, many are more snack-oriented or based around prepared foods. As a result, said McMullen, Kroger is working to "solve for all of those meals or snacks" which includes "having food that you can come to one of our stores and eat at the store, or take home and eat."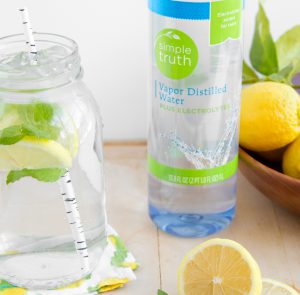 These food offerings include numerous natural, organic and healthy options. McMullen reported that natural and organic sales outpaced total sales growth and, Simple Truth, Kroger's natural and organic private label brand, had double digit growth. Recent additions to the Simple Truth line include Simple Truth Vapor Distilled Water with Electrolytes, protein-rich Simple Truth Paninos, snacks of cured meats wrapped around a creamy cheese, and real sugar based craft sodas.
McMullen noted that the retailer is working hard to anticipate consumer needs. "We're really focused on how do we give the customer what they want, when they want it in a way they want it," he said. "We're really focused on the customer and letting the customer to decide how to engage and doing it in a way that's seamless."
One example of this consumer focus is offering more delivery options. While Amazon and other online retailers, said McMullen, do provide convenient shopping options, he noted that some consumers don't like having items arrive at any time and sitting on a porch. As a result, Kroger is working to provide solutions that remove the pain of heading to the store, but with personalized delivery times and options.
Another pattern in consumer shopping habits, McMullen noted, is that Kroger has found consumers are shopping more frequently but with smaller baskets sizes. Thinking back to 2002, McMullen said, "[in 2002] The basket would be bigger on an individual basis, but if you look at a monthly basis, it's bigger today."