Instacart Stats Reveal Shopper Habits and Trends
This week, the Internet-based grocery delivery service Instacart gave the industry a look into the cloud-based carts of shoppers with information about the top products sold in 2016 and predictions for 2017. The list gives an insightful look into the trends dominating stores right now.
The service compared user behaviors year-over-year and looked at changes in the popularity of search terms. The data set included millions of searches over the 18 U.S. states in which Instacart operates.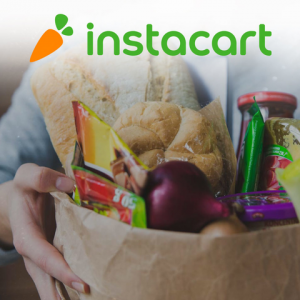 Dubbed "the Fab Five," the top searched-for products on Instacart included Halo Top ice cream, New Barn almond milk, bar line RXBAR, Simple Mills baking mixes and Harvest Snap pulse-based crisps.
Halo Top stands on one side of the spectrum as a "better-for-you" ice cream alternative with only 240 calories. The brand professes to taste better than other "low calorie" or "healthy" competitors and consumers seem to agree. Yet the ingredient list for its ice creams are somewhat lengthy for a "natural" product, proving that to cheat diets, consumers are willing to look the other way on their desire for shorter ingredient panels.
However, the other four products pride themselves on their short, easy to understand lists of ingredients. RXBAR, in particular, lists the entirety of its ingredients on the front of its package.
Instacart also noted a massive increase in purchases of dairy-free yogurt, milk, creamer and frozen desserts — with searches for "dairy-free" up 222 percent. As specific examples, the company wrote that searches for Nada-Moo ice cream were up 371 percent, Kite Hill yogurts 362 percent, and CoYo yogurts up 228%.
Also trending this year were searches for "gluten-free" products, including, said Instacart, "gluten-free meatballs." Yet the service believes 2017 will see a shift. "People will feel compelled to branch out from pre-made gluten-free items in 2017 since gluten-free ingredients, like almond and flaxseed flour, are readily available," noted Instacart.