Gourmet Guru: Lichtenstein Talks UNFI Buyout
Last week natural products distributor United Natural Foods Inc. (UNFI) announced the acquisition of Gourmet Guru, a natural and organic food distributor and merchandiser serving the Northeast. Terms of the deal were not disclosed, but in a press release UNFI wrote that Gourmet Guru had roughly $50 million in net sales for the 12 months that ended June 30.
The acquisition follows UNFI's recent purchase of specialty and ethnic products distributor Haddon House for $217.5 million. At the time of the acquisition announcement, Haddon House's sales were said to be at approximately $537 million.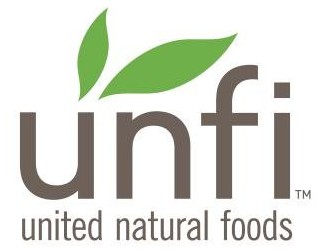 Gourmet Guru founder Jeff Lichtenstein told Project NOSH that the time was simply right to sell to UNFI. "Our business is growing rapidly and the opportunity to support our customers and partners is beyond our geographic reach," Lichtenstein said. He added that the sale will "benefit our key stakeholders – associates, valued customers, farmers/producers and the communities we service."
After Lichtenstein was introduced to Steve Spinner, UNFI's CEO, he felt that there was a good cultural match and fit. In particular, Lichtenstein said he appreciated that UNFI shared Gourmet Guru's philosophy of "continuous improvement" and saw the acquisition as a true partnership where both parties would benefit.
Competition in urban markets such as the ones Gourmet Guru served can be fierce. By joining UNFI's family, Lichtenstein said, some of these pain points should be alleviated. "We realize in our line of work you are only as good as the last delivery. As we move forward, UNFI's operational, HR, and logistics support will help us raise the bar of our service and support."
Although UNFI will bring many more resources to the table, Lichtenstein told NOSH that the acquisition doesn't mean he's going anywhere. "I will continue to lead up the day-to-day operations at Gourmet Guru," Lichtenstein said. "And our award winning team will remain in place united as one with UNFI."
Over the past few months, UNFI has repeatedly addressed the role mergers and acquisitions would play in its own growth, particularly in the specialty and ethnic categories. In June, on its third quarter earnings call, Spinner said that "we continue to be opportunistic when it comes to M&A."
One of Gourmet Guru's strengths has been the team's eye for new, innovative products. It was the first US distributor of brands including Applegate Farms deli products, Fage Greek yogurt, Spence & Co. packaged seafood, and Cafe Spice prepared food.
Identifying these "next big brands" is one of the key assets Gourmet Guru's team will bring to UNFI.
"Cultivating innovative brands from good folks is very much our niche and what we enjoy doing most," Lichtenstein noted. "This is a big part of what's next."