Clear Labeling Among Innova's 2017 Food Trends
What the new year holds is still a surprise, but, when it comes to eating, Innova Market Insights thinks it has an idea what to expect.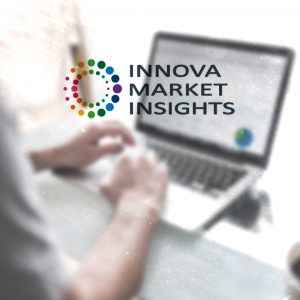 From honest labeling and plant-based proteins to personalized diets and kids' eating habits, these are the 10 expected food trends that the retail research firm thinks will shape what consumers put in their shopping carts in 2017.
Consumers want clear labels that tell a story.
Clean and clear labeling was on the rise last year, but will continue to become "the new global standard," said LuAnn Williams, Innova Director of Innovation, during a webinar Tuesday morning.
Innova found that consumers increasingly want total product transparency, especially with ingredients and agricultural methodology. This has resulted in brands' increased use of this terminology in marketing. From "organic" or "non-GMO," to "grass fed" or "humanely raised," clean label claims are on the forefront of packaging, according to Williams. In particular, Innova found that products with grass fed claims doubled from 2014 to 2015.
"You just need to figure out what your story is because all food has a story," she said. "It came from somewhere… Find your story and talk about it."
Craft items are in demand.
The cry for craft isn't just from beer consumers.
Food and beverages with craft positionings increased by 15 percent in 2015, Innova reports. More and more consumers are looking for handmade, slowly produced items they perceive as premium products.
"Beer drove the trend, but now we're seeing a lot more products and manufacturing jump on board," Williams said.
Products—like Hellmann's mayonnaise, which features the words "carefully crafted" on its new label—are focusing more on the product's origins, and introducing new sophisticated, "restaurant quality" flavor blends.
It's time to kid around.
The food industry is bringing its pint-sized consumers to the center of the plate. From kid's themed TV show competitions to meal kits, kids are growing up to be important consumers.
Brands have begun to launch products with more fun and convenient packaging designed for hassle-free consumption. Companies are also focusing on better-for-you packaged lunches that are convenient for parents, embrace flavorful foods and are designed to make kids interested in them.
"It's food moms can feel good about," Williams said.
Product lines are blurring. Is this coffee or a dairy alternative? A milk beverage or a sports drink? In 2017, Innova thinks brands won't have to choose.
Seeds are being sown into the food industry. The popular superfoods quinoa, teff, and chia aren't going anywhere in the new year, but they are being joined by even more seeds due to their inherent nutritional value and consumers' interest in plant-based products.
When or where you can eat a product matters. There has been a huge interest in snacking and on-the-go products over the last decade, but since 2011, specifics have become important, with an emphasis on products marketed " for the office" or "on the road."
Bolder, more global flavors are on the rise. Product launches with an ethnic claim saw a huge jump between 2014 and 2015. Food products marketed as "Thai" saw a 13 percent jump from 2011-2015, according to Innova.
Plant-based products are sprouting. Newly made "plant-based" claims in food and beverage launches grew almost sevenfold times from 2011-2015, according to Innova. Consumers are looking for new options to take in the benefits of plants in their daily life, including through alternative dairy or protein products.
Personalized nutrition isn't going anywhere. Innova found there was still an increase in gluten-free and lactose-free product claims this year, but there was an even greater increase in products marketed as high protein. About 12 percent of dairy products that launched in the early months of 2016 had a high protein claim.
Find a sugar balance. 2016 saw consumers looking for a balance between indulgence and lowering their sugar intake, and 2017 looks to continue this tend. In 2015, Innova found there was a 30 percent increase in products' sugar reduction related claims compared to previous years.