Boulder Brands Founder Steve Hughes' New Dawn: Sunrise Strategic Partners
Reading Steve Hughes' biography is like walking down the aisle of a grocery store — you'll see plenty of familiar brands along the way, from Healthy Choice, which he helped start at ConAgra, to Smart Balance and Evol, which he purchased as CEO of Boulder Brands, to any number of the products he oversaw as CEO of Celestial Seasonings.
If the brands are well known to the consumer, it's Hughes' last gig that drew attention within the industry, as he took Boulder Brands on a quick journey from spread company to strategic acquirer, complete with its own mini-venture capital firm, before the bottom fell out from the stitched-together mini-conglomerate and it was sold to Pinnacle Foods.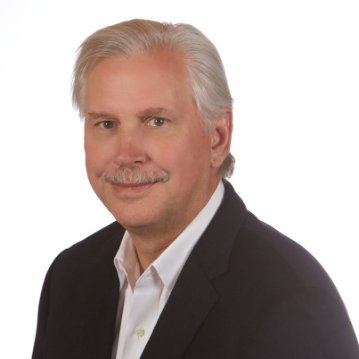 By the time the sale was complete last year, Hughes was already gone — but he's been busy since then, forming a new, $200 million consumer fund called Sunrise Strategic Partners. The fund announced its first placement in the food and beverage arena last week, investing a minority stake in Perky Jerky, a member of the fast growing meat snack category.
It's a welcome change, he said. "Ninety-five percent of what I did as a public company CEO I didn't particularly enjoy, and I wasn't particularly unique at doing, but you had to do it," he said, adding, "I love building brands."
Hughes' decision to hop back into the market soon after things ended at Boulder Brands is reflective of the white-hot food and beverage market, certainly, but also his and his partners at Trilantic North America's belief that he and his team are experienced enough to help smaller brands succeed.
"I tell founders that to get to $10-20 million they're one in 10,000. To get to $100 million they're going to be one in 100,000," says Hughes. "I stepped on every rake between $10 and $100 million a couple times. I can't guarantee that we'll miss all the rakes, but we can help the founders think through all the issues."
Hughes is open about the rakes he's personally stepped on. "I miss[ed] the generational inflection point when we bought Smart Balance," he says of his time at Boulder Brands. "That was a great brand but very much rooted in the Baby Boomer consumer. It became increasingly clear that millennials are never going to buy Smart Balance."
It's this millennial consumer that Hughes now sees as one of the driving forces of innovation in the grocery industry. As a result, Sunrise will focus on investing in clean ingredient, transparent "real food" products that are disrupting the store and industry — and they won't forget about brand appeal either.
"I led the team that launched Healthy Choice back in 1988 and Healthy Choice paid for my kids' college educations," jokes Hughes. "But I don't care what you put on a plate of Healthy Choice, [millennials] are never gonna eat it."
That's not to say that Sunrise is interested in investing in just a pretty label. Hughes says that companies will have to show proof of concept and have significant sales, approximately $10-$20 million in revenue and have year-over-year growth of 50 percent or more. While not a prerequisite, Hughes also said that about half of the investments will go to Colorado-based brands.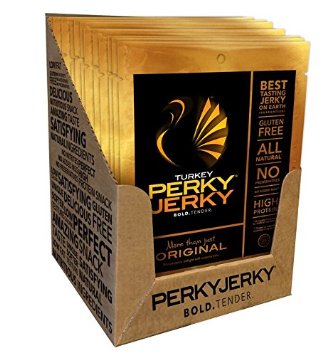 This local focus speaks to one of the funds' greatest advantages — they want to actively help their investments grow. Investing in local brands will make it easier for Hughes and his team to attend board meetings, grab coffee with founders or attend focus groups. Hughes even refers to Sunrise as an "accelerator" because he and the Sunrise team are willing to get in the trenches to help their investments grow. For example, Hughes even offered to go with Perky Jerky on a key sales call.
"Steve Hughes brings a massively qualified background to PE in the natural foods industry." notes T.J. McIntyre, former EVP/GM of Natural Brands at Boulder Brands. "From large CPG, to legacy natural foods brands, to startups and strategic acquisitions, his experience is very well rounded and relevant for the entrepreneurs hungry for his insights."
Hughes recognizes that Sunrise's hands-on model is not necessarily right for every entrepreneur and business. But he's seen it work before, at Boulder Brands' own investment arm — whose investments included Suja juice, Epic meat bars and Temple Turmeric beverages.
"I think at the Boulder Brands Investment Group, we were very good…with really being positive, constructive partners," reminisced Hughes. "And I'm not too sure those words hang together for every private equity investor."
Although Hughes has plenty of experience with big CPG firms, he said he didn't want to form a fund within a large company like General Mills or Campbells this time around. Hughes believes that big brands and small entrepreneurs should work together, but he's starting to think that it's more about an exchange of ideas rather than capital.
"I'm not too sure how much value a $20 billion corporation can add to a $10-20 million business," notes Hughes. "In terms of fine motor skills, it's a different cat."