Beneath the Wires, IBM's Watson Turns out to be a Granola Chef
When it comes to granola, blueberry maple is blah, strawberry vanilla is passe, and cinnamon sugar is antiquated that, at least, is the judgment of the famed IBM supercomputer commonly known as "Watson."
While many may be familiar with Watson's intellectual prowess, having watched it on tv ads or demolishing contestants on Jeopardy, it turns out that beneath the chips, wires, and hard drives lurks the soul of a chef.
But if there's a heart in the computer, then there's a hardwired connection between millennial consumers and their eats, who increasingly view chefs as rock stars, don't eat without "gramming it," and may work in a office by day but use Yelp to go soup dumpling hunting by night.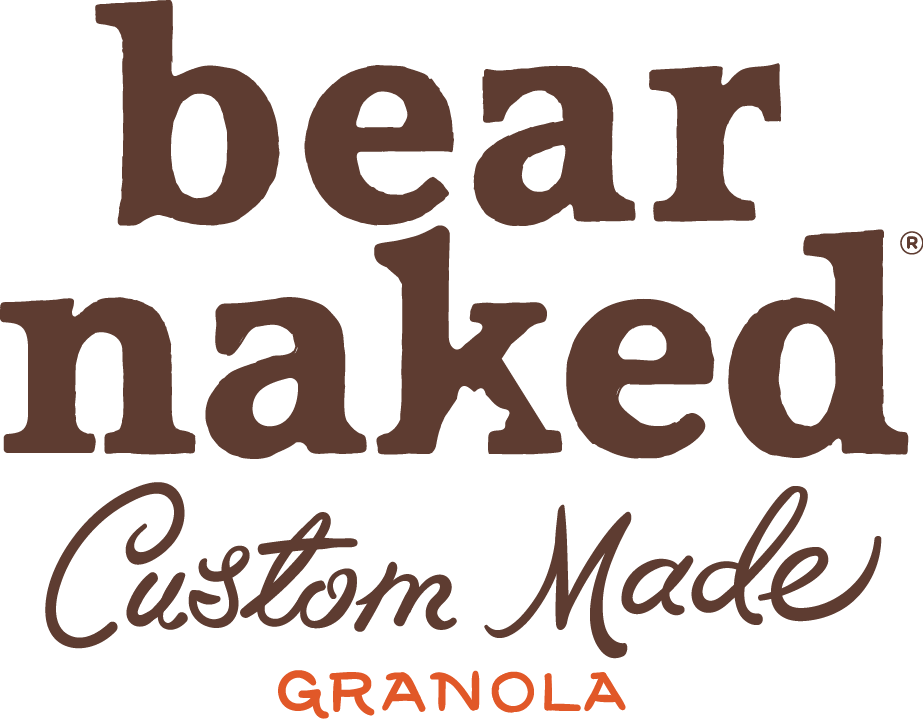 So it's kind of a neat idea: pairing millennial focused granola and snack bar company Bear Naked with IBM and "Chef" Watson to allow consumers to create their own perfect, customized granola blend.
Consumers who visit the Bear Naked Custom website, which launched last week, are presented with a choice of three base granolas and then allowed to select three ingredient additions and customize the packaging. Anyone can design their own blend, but purchasing the product costs $9.99 with free shipping. Although it's an increase from the $3.50-$6.00 range that that Bear Naked granola sells for in retailers, at under $10 it's still an impulse purchase.
So where does Watson come in? A custom Application Programming Interface (API) powered by Watson advises consumers on how "synergistic" their choice of ingredients may be. Then, each batch of granola is sent to a co-packer who custom blends and packs individual tins.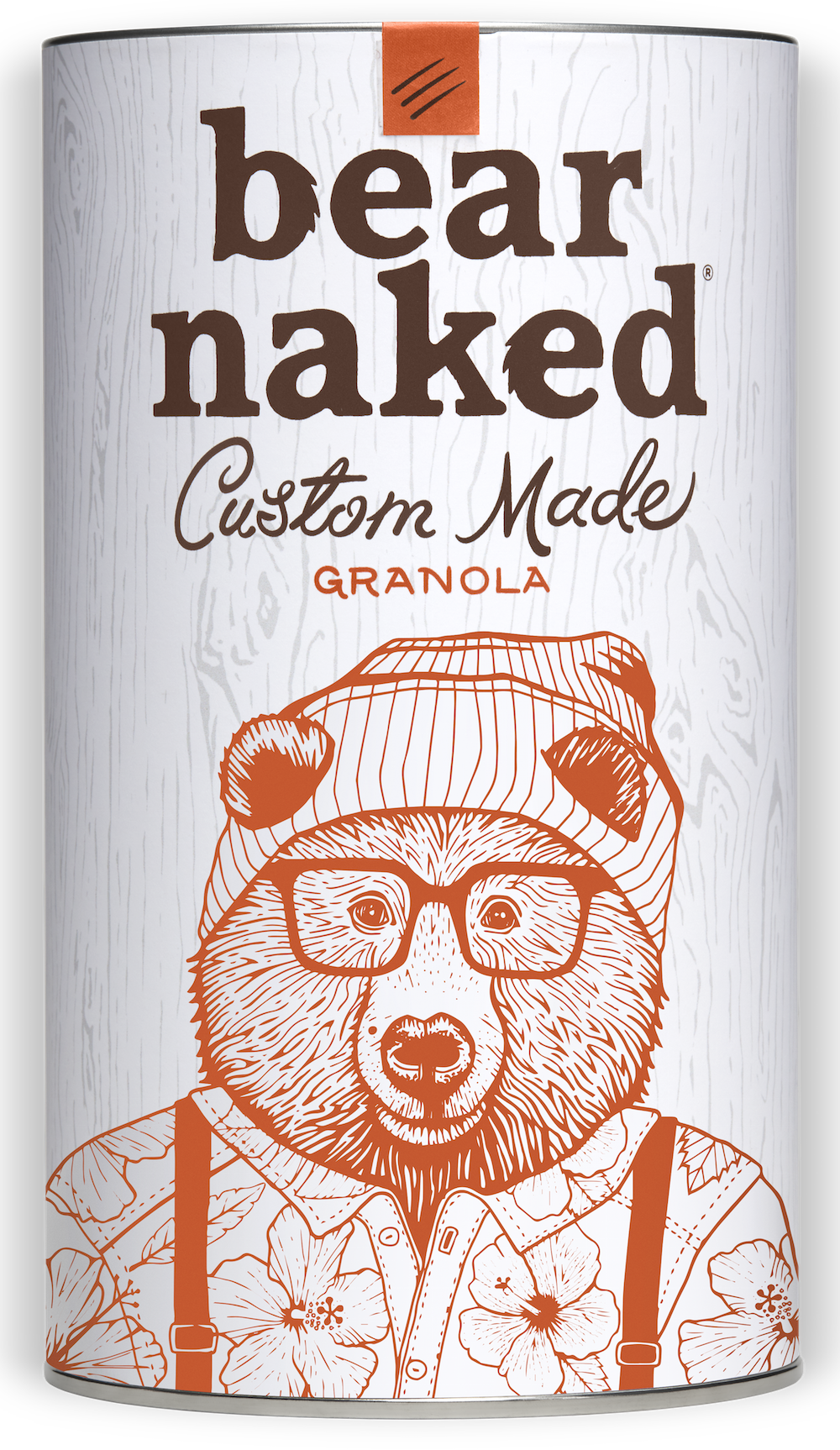 The platform offers consumers the choice between over 50 ingredients. While the traditional options are there, such as strawberries, chocolate chips and coconut, consumers can also select from more unusual options such as dill, jalapenos and dried black olives."We thought we might have some long tail flavors in there that might not be interesting to most people but would be really really interesting to a small group of people," said Chris Tutor, the Vice President of Strategy and Business Development at Kellogg and GM of the Bear Naked Custom Made initiative. While some consumers want so see what "perfect" granola would taste like, Tutor notes, others aim for the opposite — trying to game out the worst possible combination.
Although consumers may come up with some very creative options, Chef Watson remains a fail safe, there to help guide the consumer towards something that tastes delicious. It's cooking with the guardrails still on.
Highly evolutionarily, right? Sure, but for Bear Naked, it might be the regression in brand that's as impressive as the technological prowess involved: In essence, the brand is using the experiment as a way to revert back to its old entrepreneurial roots as a small batch granola company, which it started as before eventually selling to Kashi-owned Kellogg in 2007. Before it was sold, the company had even tested custom granola kits in select Whole Foods Markets.
The initial idea was to satisfy a consumer need for exploration, Tutor said.
"We found that onsumers, particularly Bear Naked consumers, were looking for more opportunities for what we call 'taste exploration,'" Tutor said. "There's a bit of boredom with traditional ingredients that you'd find in the category….these consumers were looking for more opportunities to experiment."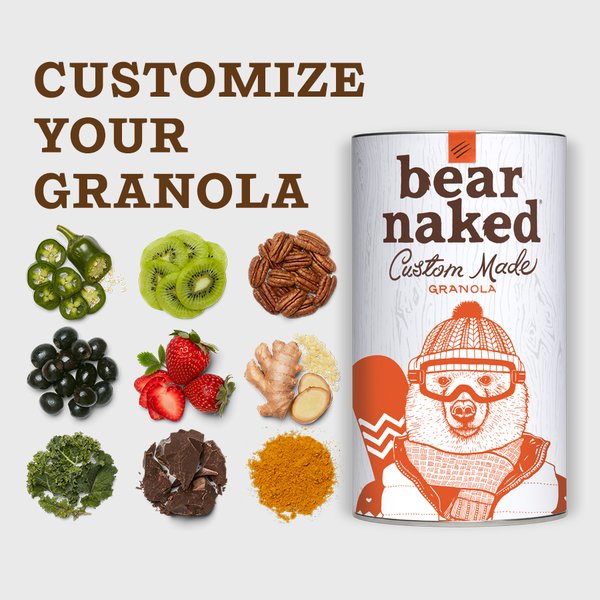 Besides the press and consumer admiration, the initiative has other benefits. It's gotten a big CPG strategic to be more nimble, for example.
"It's very akin to a traditional entrepreneurial experience where every day you're learning something new," Tutor said. "Some of that is good, some of that is bad but you're iterating as that information comes in."
All of the data collected will be used to influence the Bear Naked product development process moving forward.
The product may also be aimed at resolving another issue:food waste. If customers create their perfect granola, they're less likely to let it languish in a pantry until they throw it out. While it wasn't an initial goal of the project, Tutor said, it could be a fortunate side effect. "As a brand, we're very conscious of food waste and waste in general, if our offering can help positively contribute to, we're all in on that."