Batali's Eataly Offers Brands A Rising Retail Channel
For many food brands, legitimacy comes with access to a national or regional chain, either a Target or Whole Foods, an HEB or a Gelson's. But could the Italian marketplace Eataly become a similar proving ground? As a high-profile specialty foods location that is growing nationally, it just might.
While Eataly's geographic footprint is still relatively small in the U.S., it's growing, with a fourth location scheduled to open in Boston's Prudential Center on November 29. Four other North American locations are planned for the immediate future and three additional markets will open over the next three years. During a preview of the Boston store, it was clear that Eataly is not simply intended as a specialty market for tourists; it's firmly taking aim at local shoppers.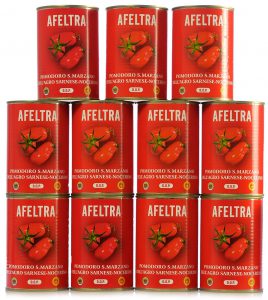 Each store blends together a stylish take on typical retail categories like produce, dairy, dry grocery, meat and fish with a wealth of on-premise eating options and quick service counters. This mix of options is designed to offer shoppers exactly what they can find at full service grocery store, rather than a smaller "specialty market." In total, the retailer will offer consumers over 10,000 products for sale, compared with the average grocery store's 40,000 to 50,000 SKU's.
Eataly as a phenomenon might be best known for its in-house dining options. But while the pizza counter or wine bar may draw the most "oohs and ahs," the retail side of the business still accounts for at least 50 percent of revenues, Alex Saper, Managing Partner and COO of Eataly, told Project Nosh.
That retail area is also where the store also starts to reflect its immediate environs. Although there are plenty of Italian products to be found in the grocery section, the Eataly team also prides itself on sourcing products from local purveyors. In Boston, this means brands including 88 Acres bars, Mojo Coffee, True North Granola and Doves and Figs jams are on shelves.
"Eataly stands for quality and 88 Acres is honored to be included among Eataly Boston's featured local brands," said Nicole Ledoux, CEO and Co-Founder of 88 Acres.
Other fast-growing domestic brands, such those from Maple Hill Creamery Yogurt and Banza pasta are also available. Regardless of origin though, all products must meet Eataly's strict standards.
In addition to having top quality taste and flavors, all products must fit with Eataly's slow food-esque philosophy. Products are expected to be "clean," though not necessarily organic, as well as "fair" in price to the consumer and wages to the producer and workers.
"What we are really all about is vetting them," said Mario Batali, the famed chef and partner in Eataly during an interview with NOSH. "Finding out first what their ideology is, where they are making them, how they are making them, all of their ingredients and all of their processes."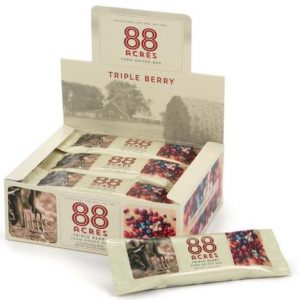 Eataly Boston features prominently placed case stacks to emphasize its variety of price points. The store emphasizes an abundance of varieties in core product types, showing something like 200 or more olive oil options. But there are accessible treats as well — for every $20 can of imported sardines, Saper said, there's a $2 bag of dried pasta.
"We've been analyzing more and more our different products," Saper said. "We're trying to make sure that the first thing people see when they come in, aside from quality, they see something in each department that's at an entry level price that you'd see anywhere else."
Even when it comes to the $40 olive oil, Saper said he thinks the prices are comparable, or better, than any other retailer.
Those comparisons are expected to take place in more places in the years to come. Early on, Eataly has stuck to opening in dense urban centers that attract a mix of office workers, tourists and residents. The new Boston store, for example, replaced a shopping center's food court and is near numerous office buildings, as well as several new hi-rise condo buildings. While this will continue to be the plan for now, the retailer isn't counting out other opportunities, such as smaller footprint stores or more suburban locations.
"I think every opportunity exists with the concept that we're doing," Saper said.