Adding Execs, Bobo's Builds Out Team and Aims Big
Choices in the natural bar aisle can seem endless, but one brand has always been an exercise in intentional primitivism.
Bobo's Oat Bars have always stood out for its quaint, homespun look and clean ingredients. And while the 10-year old brand may not have gotten the press of its brethren KIND or Cliff, it turns out it's been quietly building sales of $8 million in 2015 alone. With new investment and employees, the company believes it's ready to be the breakout bar of 2016.
The bar, says founder Beryl Stafford, resonates with consumers looking for a product with clean ingredients, one that looks like it's made in a kitchen versus a factory. For on-the-go shoppers who appreciate the visible oats and larger size, "We're a bowl of oatmeal to go," Stafford says.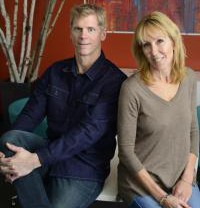 With a product named after Stafford's daughter, Bobo's has always been a small operation — but no more. Stafford has staffed up, bringing on longtime friend and former Boulder Brands EVP/GM ] T.J. McIntyre as CEO. Joining McIntyre is former EVOL marketing director Henry Hughes as as Bobo's director of marketing, while Brian McGouth and Katrina Morales, both former sales executives at Boulder Brands, have come on to help the sales effort.
Although the company won't rule out seeking investment in 2016, McIntyre said, it's "more so about a strategic partnership then an influx of cash."
Regardless of new funding, both Stafford and McIntyre have a clear picture of what they want to achieve and how to go about it. The focus, McIntyre believes is to go deep and do "some basic blocking and tackling" on the sales execution front, while also refining the brand and conducting consumer research to hone its messaging.
Bobo's, they note, is still essentially one product — albeit one that comes in 16 flavor variations and two sizes. The plan is not to change that with line extensions any time soon, but to focus on sales..
"We believe we can launch into the natural food industry, into select conventional distribution and a little bit of food service and triple this business in a two-year period" McIntyre said.
Still, it's a crowded category, with flavor and function varieties all around. McIntyre counters that Bobo's natural, simple look and ingredient list trumps having the latest and greatest ingredients. "The fact is, if a retail category manager conducted a review by just looking at the product…once you strip away the branding, the products are all very similar," McIntyre said.
"I really welcome the category trying to split the atom on functionality in all these different areas," he said, "and allow us to sell real foods."