Whole Foods Promotes Don Clark to Global VP of Purchasing, Makes Announcements
Whole Foods Market announced several key items that will impact producers of products sold in their eponymous stores as well as its new retail chain of 365 by Whole Foods Market locations.
Soon after the news of Global Grocery Buyer Dwight Richmond's departure to join natural retailer competitor, Earth Fare, Whole Foods announced Don J. Clark as Global VP of purchasing for non-perishables.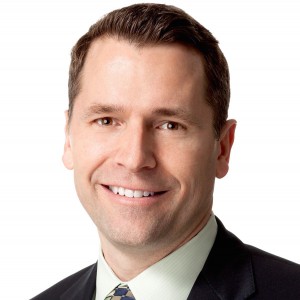 Clark's most recent roles include VP of Merchandising (Perishables and Food Service Division) and Senior Director, Healthcare Projects for the Target Corporation. The move is somewhat ironic in that Target's current grocery strategy is to reinvent itself by focusing more on natural, organic and small brands, like Whole Foods itself.
According to a press release, Clark will be "responsible for all functions of Whole Foods Market's non-perishable business, including growth through strong supplier relationships, inventory and category management initiatives and the management and expansion of the grocer's robust exclusive brands program."
Clark joins recent Global grocery team additions of Jason Stein as global purchasing coordinator (previously Southwest Grocery Coordinator), Andrea Boger as global grocery promotions analyst (previously Southwest grocery promotions analyst) and John Scalzo as Associate Category buyer (previously Northwest Regional Grocery Buyer)
According to an email sent to brands from Global Executive Grocery Coordinator Errol Schweizer, in the last year the WFM Grocery program launched over 700 new products. Of total grocery sales, biodynamic sales grew 25 percent, and Committed Fair Trade products was the top sales trend. Schweizer also noted that the retailer now sells over 11,000 Non-GMO Project Verified items (more than any other retailer).
A key aspect of Clark's job (and vital to the retailer's success) is how to drive store traffic into aisles as they abandon the retailer for lower prices as other natural and traditional retailers.
In addition, the retailer has announced the following:
The retailer's almost month long "Love Fest" ends this week. During the promotional period, Whole Foods ran special weekly sales on grocery items, offered discounts on made-in-store items (such as 25 cent cups of coffee), and online and in-store giveaways to shoppers.
In the previously mentioned email to producers, Schweizer also noted "In the near future, we will be rolling out new marketing and promotional opportunities for suppliers, including Reward programs, Digital Coupons and a National Ad Flyer" — all tactics from Love Fest that are only now possible since that the retailer has invested in consistent technology, retail systems and category alignment of products across the nation.
Whole Foods' lower cost, millennial focused sub-brand "365 by Whole Foods Market" announced that it would be running a "Friends of 365" contest to determine which businesses are given the opportunity to set up shop inside of the new 365 store locations. Businesses (which can include micro-retail stores, service offerings and fast-casual food service) must create online pitch videos that will then be judged by the global office as well as the public.
The retailer expanded its primary wholesale grocery distribution relationship with UNIFI from its previous expiration in 2020 to September 25, 2025. Thus promising continued consistency (though hefty margins) for producers who have signed with the distributor.