CPG Companies See Success in Fast Casual Restaurants & Foodservice
In recent weeks several brands operating in the natural, organic, sustainable and healthy food space have announced new relationships with restaurants and other foodservice providers across the U.S., offering each exposure and awareness beyond a traditional retail setting.
MOD Pizza to Begin Using King Arthur's Flour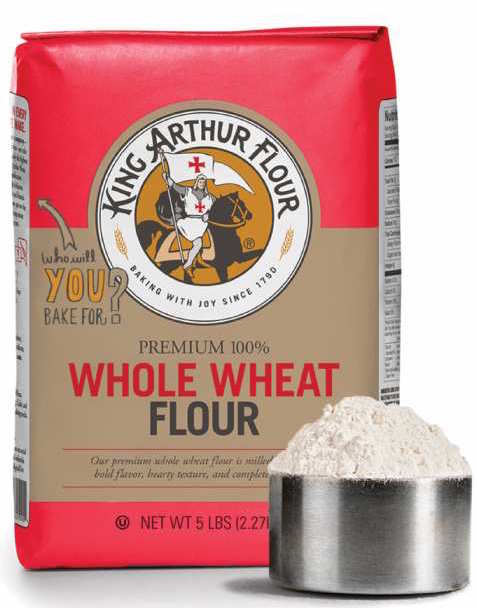 A rapidly growing trend in fast-casual dining is made-to-order pizzas, which are often hand-tossed, individually dressed and then cooked in under three minutes. Pioneering brand MOD Pizza recently announced its decision to use premium flour brand King Arthur Flour in all of its pizzas. The flour is 100 percent American grown, non-GMO, never bleached or bromated, and contains no "unnecessary" chemicals, according to King Arthur.
In a company release announcing the transition to King Arthur flour, MOD co-founder and CEO Scott Svenson praised the company as one that strongly values its employees (King Arthur is 100 percent employee owned) and has a "shared passion for producing an inspired product." MOD has has 83 locations in 12 states.
Hampton Creek Moves Beyond "Just Mayo"'
Plant-based food startup Hampton Creek will become the exclusive supplier of baking mixes and dressings to foodservice behemoth Compass Group. According to Fortune, the deal will replace "one of the top-five global consumer-packaged goods companies in the world with Hampton Creek's dressing, as well as a top-five supplier of bakery products in the U.S. with mixes made by the startup."
The deal with Compass Group will extend Hampton Creek beyond its current offerings of plant-based (and egg-free) mayos and cookie dough. As a result of the deal, Hampton Creek products will now be carried by major foodservice distributors U.S. Food and Sysco.
Hampton Creek CEO Josh Tetrick said that many of the products the company develops for foodservice will eventually see placement on retail shelves as well, Fortune reported.
Tiny But Mighty Popcorn Pops into High End Restaurant
The partnership between popcorn company Tiny but Mighty and Next restaurant may not have the geographic reach of other recent foodservice deals, but it certainly has star power behind it given Next's founder/chef Grant Achatz.
The restaurant, which routinely changes its themes, currently has a "terroir" focused menu that features the popcorn in two dishes. Cultivating heritage products that represent what foods used to taste like, Tiny But Mighty produces a popcorn that's flavorful and easier to chew and digest, according to the company.
The kernels will be used in a popcorn soup with hazelnuts, apples and brown butter as well as a hazelnut cake caviar with popcorn and sorrels.
Nona Lim Partners with Chopt'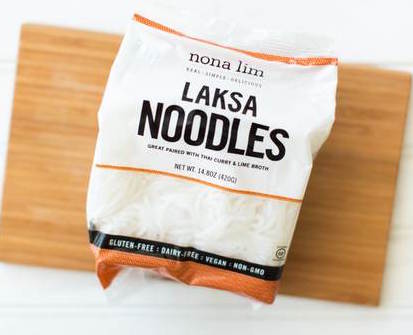 Fresh soup, broth and noodle company Nona Lim announced a partnership with Chop't Creative Salad Company to feature its fresh Laksa Rice Noodles in Chop't's Spicy Singapore Noodle Bowl. The dish will be a on the menu at all of Chop'ts 32 restaurants in New York, Washington, D.C., Virginia, Maryland and North Carolina locations.
Partnering with a fast casual restaurant which focuses on "mindful sourcing," "seasonal ingredients" and "authentic flavors" aligns with Nona Lim's goal of creating "fresh, healthy foods that are creative and delicious."
It also exposes the ingredient to consumers unaware of what a laksa-style noodle is and how to cook with it.
Happy Egg Makes Ladle & Leaf More Humane
Ladle & Leaf, a new evolution of the San Francisco Soup Company that offers healthy, hand-made soups, salads and sandwiches, announced that it will begin using the happy egg co. free-range eggs in all of its 15 restaurants.
Happy egg, which pioneered "hendependence," is the only free-range egg to be certified by the American Humane Association.