Food Service
Tio Gazpacho, the leader in the drinkable soup category, and Michelin-starred chef José Andrés along with his company, ThinkFoodGroup, are excited to announce a brand-new product to be sold at Beefsteak, his fast casual concept. This new product, Beefsteak by Tio Gazpacho, is an extension of the Tio Gazpacho brand and will be available at all DC area locations as well as Philadelphia.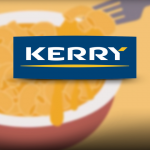 Processed cheese — think "pasteurized processed cheese food," like Velveeta — is coming to the natural channel. Calling it a clean label cheese solution, Kerry is allowing customers to remove all unrecognizable ingredients from their cheese products or menu items that offer the familiar appearance (i.e. light orange), aroma and taste of processed cheese products — without the artificial ingredients and coloring. Kerry showcased the product at Natural Expo West in Anaheim, Calif., last week.
Darren Tristano, president of restaurant research and consulting firm Technomics, talked to NOSH during this month's New England Foods Show in Boston, Mass. about the ways food service can be a profitable space for CPG companies and how brands can better position their products as ingredients in restaurants, be it limited service, fast-casual or full service.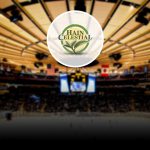 The Hain Celestial stand was converted from an already existing 14-foot-wide stand located on the main concourse in the Arena. It features Sensible Portions snacks, Terra Chips, Garden of Eatin' snacks and FreeBird chicken nuggets.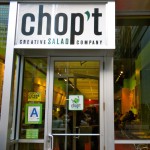 In recent weeks several brands operating in the natural, organic, sustainable and healthy food space have announced new relationships with restaurants and other foodservice providers across the U.S., offering each exposure and awareness beyond a traditional retail setting.