Nightfood Ice Cream Launches Into Pacific Northwest With Northwest Grocers, Including Red Apple and Thriftway Markets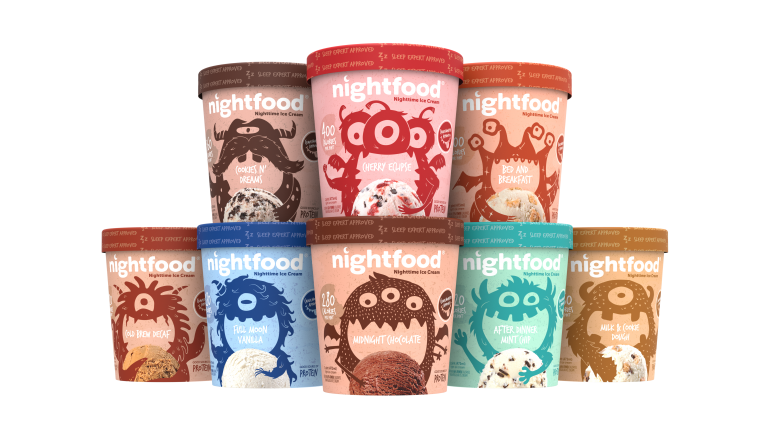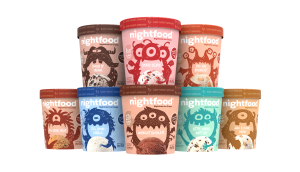 TARRYTOWN, N.Y.– Nightfood, Inc., the better-for-you snack company solving America's nighttime snack problem, and the Official Ice Cream of the American Pregnancy Association, has begun rollout into Northwest Grocers member stores throughout Oregon and Washington State.
Established in 2004, Northwest Grocers (NWG) is the premier provider of services to independent grocers in the Pacific Northwest.  Totaling 85 stores, NWG banners include Red Apple, Thriftway, Select Markets, IGA Market, and more.
"Nightfood is an exciting and emerging brand that delivers an interesting and unique consumer benefit," commented Jason Adams, Manager of Merchandising for NWG.  "We think that providing better sleep and relaxation packaged together with such a great tasting product is something that will really resonate with customers in our stores."
Six flavors of Nightfood have been authorized for placement, including Cold Brew Decaf, Midnight Chocolate, Cherry Eclipse, Milk & Cookie Dough, After Dinner Mint Chip, and best-selling flavor Cookies n' Dreams.  The line will initially be available in approximately 25 stores immediately, including select Red Apple and Thriftway Markets, with many more member stores expected to add Nightfood to their stores before the holidays.
"We're so happy that Jason and his team share our vision for helping consumers relax and enjoy better sleep through better nighttime snacking, and have awarded us our first supermarket distribution west of the Rockies," remarked Nightfood COO Jenny Mitchell.   "It's a tricky year to predict timing, but we're hoping to be available in all 85 NWG stores as soon as possible."
"This is another great milestone for our team," added Nightfood's Sean Folkson.  "We are currently working on securing more distribution and other major initiatives to advance the Nightfood brand as the leader in nighttime-specific snacking.  We look forward to announcing additional developments in the coming weeks."
For More Information:
https://www.nasdaq.com/press-release/nightfood-launches-into-pacific-northwest-with-northwest-grocers-including-red-apple