Hampstead Organic Re-Brands Its 'BIO-Dynamic' Tea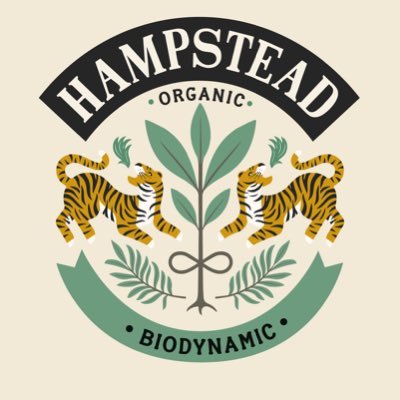 LONDON– Hampstead Organic, founded by Kiran and Vivek Tawadey from their Kitchen table in Hampstead, London and sold on Ocado, Amazon and more than a 1000 independent & organic retailers across the UK  and exported to over 40 countries in the world has rebranded its hot and iced tea range to communicate the unique brand story & values with a sensational new design created by 'This Way Up' – a London based design firm which has worked with brands such as Volvic, Marmite and KP Nuts.
'This is the first time a beverage brand is disrupting the hot tea and the iced tea category by clearly communicating that the teas they produce are grown by Biodynamic farming methods which aspires to be transformative and seeks to maximise health and vitality', says Kiran Tawadey, Founder of Hampstead Organic.  Biodynamic agriculture is very different from many forms of organic agriculture in its spiritual, mystical and astrological orientations.  Biodynamic farming is regenerative – it improves the health of soil, crops, livestock, and ultimately the human, added Ms. Tawadey.
'Hampstead Organic 'BIO-Dynamic' hot and cold brew iced teas are really a game-changer for organic, specialty independent stores and mainstream retailers with an Organic/ethical conscious who want to offer an authentic, 'Independently owned' brand which wants to put the earth first', says Rahul Kale, business development consultant to Hampstead Organic.
For More Information
hampsteadtea.com