Meal Delivery Company Factor75 Relaunches as Factor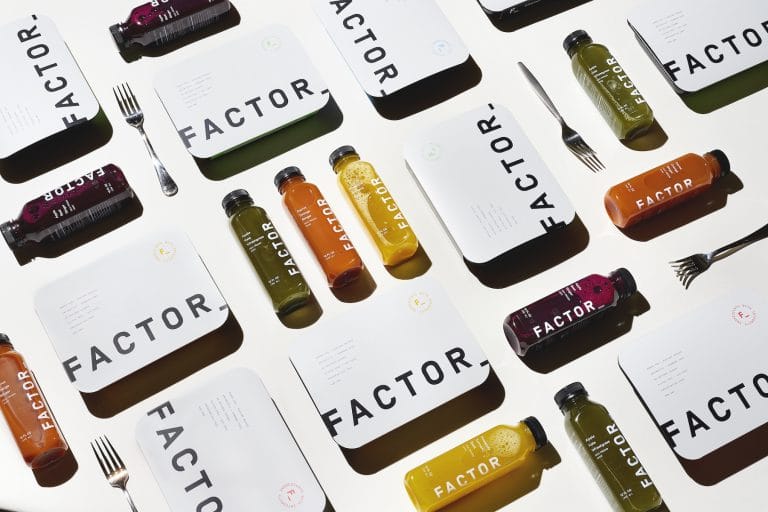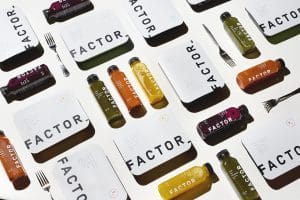 CHICAGO— Factor75, the leading fully-prepared meal delivery service, has announced a bold step towards redefining health and wellness by relaunching the company as Factor.
"In a market crowded with superfoods, diet tribes, and overstated health claims, Factor75 has long been the champion of simple, clean eating and performance. We're on a mission to help people understand one truth – the biggest factor in health and overall fitness is what you put into your body," said co-founder and CEO Mike Apostal. "By dropping the 75 from our name, in favor of human-speak over math equations, we're also renewing our focus on the customers we serve and the good that simplicity can do in the world."
Factor continues to break the mold by offering a complete line of breakfast, lunch, dinner, and add-on options that are fully-prepared, hassle-free, and healthy. Customers can continue to benefit from an industry-leading staff of gourmet chefs and dietitians, in addition to a fully updated site experience, food-centric packaging, and affordable nutrition coaching.
Factor, founded in 2013, has been ranked as one of Inc. Magazine's Fastest-Growing Private Companies in America for three consecutive years. The company's nutritious, clean, and restaurant-quality meals save customers time and money while delivering optimal nutrition for a healthy lifestyle. Factor currently delivers over 75,000 meals every week and serves customers across the contiguous U.S.
About Factor
Factor is a fully-prepared meal delivery service that is taking a whole new approach to fresh-prepared food. The company's weekly rotating menu of breakfast, lunch, and dinner options are hand-crafted by gourmet chefs and optimized by dietitians. Every meal is free of refined sugars, gluten, soy, hormones, antibiotics, and GMOs for healthy, clean eating. Factor is based in Batavia, IL and delivers anywhere in the contiguous U.S. For more information, visit http://www.factor75.com or stay connected on Facebook and Instagram @FactorMeals.
Like what you're reading?
Subscribe to BevNET+NOSH Today
Subscribe today and get access to the leading industry resources in the food &amp beverage industries. News, trends, industry data, expert analysis and much more.
Access all of these benefits:
Unlimited access to all content on BevNET.com and NOSH.com
Exclusive access to hundreds of educational videos
Watch subscriber-only live programs such as Office Hours