Glow Water Announces CBD Herbal Tea Line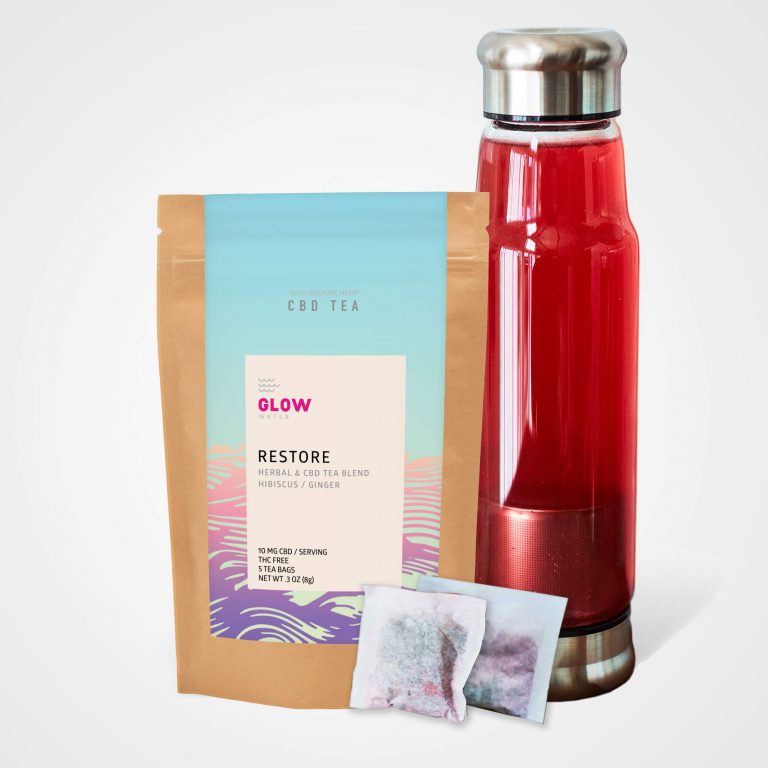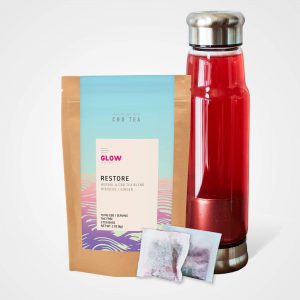 SAG HARBOR N.Y.— Glow Water is excited to announce its new line of CBD herbal tea formulas: Calm, Sleep and Restore. Each formula is a combination of 100 percent organic hemp-derived CBD combined with unique blends of herbs.
CBD infused products are only recently beginning to come to the forefront of the health and wellness world. Most of CBD products on the market are oils. Glow Water CBD teas contain a water soluble hemp derived CBD that assimilates into the bloodstream faster and more effectively. These three handcrafted herbal blends cater to specific needs and ailments that the curative properties of CBD's can offer. Combining herbs with CBDs acts as a double punch to tackle such issues in the body such as inflammation, anxiety, insomnia, and pain. Teas also offer a familiar alternative to those willing to try CBDs for the first time.
"Teas have always been an important part of my wellness routine," said founder Amy Hammond. "And now CBD's are helping to take it to a whole new level. As a longtime fitness instructor, I have a personal connection to people dealing with anxiety, pain, and sleep issues. Getting away from conventional cures for the pains of daily life was a strong goal from the beginning, so I created three tea formulas to help with the most common issues."
Calm CBD Tea is a blend of spearmint, rooibos and red rose petals that will soothe and relax, the perfect blend to have anytime of day. Caffeine free, yet refreshingly bright this blend is soothing enough to take the edge off without causing drowsiness.
For insomnia and restless nights, there is Sleep CBD Tea. The balancing and therapeutic properties of lavender and chamomile will lull the senses and comfort the mind, the perfect blend for before bedtime.
To help with pain and inflammation, Glow Water's Restore CBD can aid you after a tough workout or big night. The anti-inflammatory effects of hibiscus and ginger come to the rescue and can help with recovery of muscles and acute pain throughout the body.
Discovering the benefits of CBDs has been a journey, and it has been exciting to see the industry of cannabis grow and hear the stories of peoples lives changing for the better. No other plant has ever been more controversial and inspiring with its bountiful uses or with its impactful medicinal value than cannabis. There are fortifying and pain relieving properties in these teas that can quite possibly stave off the need for over the counter pills, opiates and other medications. The non-addictive qualities are also a major plus, as the fight against drug dependencies continue in our society. Find out more on our website, as we update it regularly.
About Glow Water
Founded in 2017 by Hamptons Fitness instructor Amy Hammond, Glow Water started as a wellness tea formulated for fitness. It now includes a line of CBD teas that are available at select locations and online at glow-water.com.