Cooking Sauce Brand Simmer Launches in the Northeast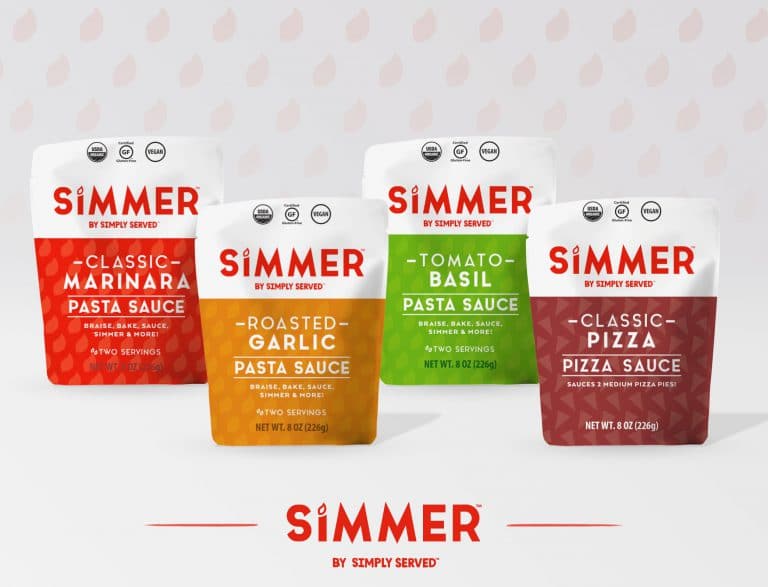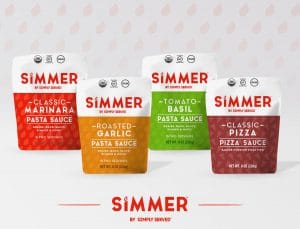 PORTLAND, Maine– Simmer, the innovative disruptor to the pasta sauce category, is hitting grocery shelves along the East Coast, including Northeast Whole Foods Market, Fairway Market, and 60+ independent retailers. The brand also has commitments from Hannaford, Dave's Fresh Marketplace, and Roche Brothers. Simmer is a non-GMO tomato-based cooking sauce packaged in convenient two-serving pouches. The mission of Simmer, says founder Sam Miller, is to provide the everyday cook with a healthy and affordable option for enhancing at-home meals.
"I love to cook, but often don't have time to make the meals I want to at dinner, nor do I want to purchase more than what I need," said Miller. "I saw an opportunity in the marketplace for a brand that focuses on an everyday cooking item, tomato sauce, which hasn't seen innovation in decades."
Miller says the idea for Simmer came to him after realizing the inconvenience traditional pasta jars present to those cooking for one to two people. Typically, brands offer 6-8 servings of tomato sauce per jar, forcing consumers to buy far more than they need. Miller says he found that many people, like him, end up forgetting about the leftover sauce until it long since expires in the fridge. With two servings in each pouch of Simmer, Miller believes he and his team have cracked the code on waste in the category.
The product, which will be certified organic, gluten-free and vegan by Fall 2019, is the first of what Miller hopes will be a wide range of cooking sauces down the line. Simmer is currently distributed by United Natural Foods (UNFI) and Associated Buyers.
Simmer is a product of Simply Served, a company empowering the everyday chef to eat better, easier meals. For more information visit www.simmerfood.com.