Bachan's Japanese Barbecue Sauce Announces Launch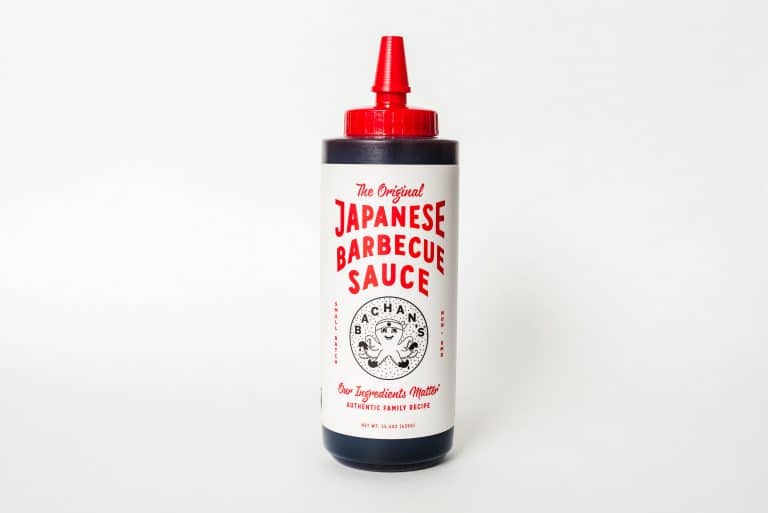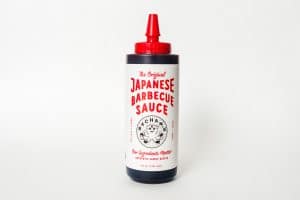 SEBASTOPOL, Calif.— Bachan's Japanese Barbecue Sauce, the small batch, cold-filled, no B.S. (bad stuff) authentic Japanese barbecue sauce with the trademark "Our Ingredients Matter," has announced its official public launch.
Emerging from the heart of Sonoma County, home to California's food and wine culture, Bachan's honors not only a tried and true family recipe, but the importance of high quality ingredients. Every batch is tasted at the kettle and approved by the Bachan's family before it goes out, ensuring the true essence of fresh ingredients and authentic flavor. To be used as both a sauce or marinade, Bachan's can be used on meat, fish, vegetables, rice, and more.
"The reception has been incredible," said Justin Gill, founder of Bachan's. "It's been a dream I've shared with my Bachan (granny) since I was a kid to share our family recipe, heritage, and values with the world. The initial interest has been incredibly exciting and humbling. It has been our mission from the start to maintain the quality and integrity of the recipe, and we couldn't be more excited about the end product. From the label design and chef-quality, reusable BPA-free bottle to the quality ingredients and small batch, cold-filled production, Bachan's Japanese Barbecue Sauce tastes exactly like the sauce that has accompanied my family meals since I was a child."
Using real Mirin, premium Japan-brewed non-GMO soy sauce, organic green onion, organic garlic, and organic ginger, Bachan's maintains the ingredients' integrity with a small-batch production and cold-filled process. As a result, Bachan's is not heated to high temperatures in production before bottling. The cold-filled process eliminates the need for artificial or "natural" flavoring often used to account for flavor loss when a product is pasteurized. Formulated to be shelf-stable without the use of preservatives, Bachan's doesn't add any water. Project Non-GMO certified, the ingredients are premium quality and organic. No powder or flavorings are ever used.
"Stand up and take note of this singular and authentic sauce — warm, inviting, succulent, velvety, full-bodied, and done all fresh," said Walter Robb, former CEO of Whole Foods. "Made from Justin's Grandmother's recipe, with the brand name meaning grandmother in Japanese, Bachan's has the sweet rich flavor of teriyaki with the body of a barbecue sauce or glaze and is equally at home on the street markets of Tokyo as in your kitchen at home. It certainly is now a staple in our family kitchen."
Just in time for end of summer barbecues and the start of tailgating season, Bachan's Japanese Barbecue Sauce is available at many Independent and Natural grocers throughout the Bay Area, including Berkley Bowl locations, Mollie Stones, Nugget Markets, United Markets, and online at Bachans.com. Additionally, Bachan's just completed a very promising meeting with the Whole Foods SoPac Region Buyer and anticipate great things in the near future. MSRP $9.99.
About Bachan's
On my family's first trip to Japan, we discovered that Teriyaki Sauce was nowhere to be found. What?! Turns out, in the Land of the Rising Sun, Teriyaki Sauce is simply referred to as Barbecue Sauce! For as long as I can remember, my Bachan—you might say Granny— would cook up the most amazing meals with our umami-filled sauce! It has been passed down and perfected over generations and today, my family and I are honored to share our authentic Japanese Barbecue Sauce with you. Let's eat! ITADAKIMASU!
About Justin Gill, Founder
A third generation Sebastopol-native, Justin grew-up surrounded by apple orchards, vineyards, gardens, and food and wine culture. This exposure, along with being born into a multi-cultural, multi-generational family, cultivated Justin's taste for bold and interesting flavors — especially umami, a key characteristic to Bachan's Japanese Barbecue Sauce. As a kid, his Bachan (granny) showed him how to make her special recipe. During the holidays the family would brew batches to give out as gifts to his dad's clients. Rave reviews, requests for more, and offers to purchase always followed. Justin took notice, dreaming of one day starting a family business that would honor his family's heritage and values. Today, he's happy to make this dream a reality, sharing the sauce all of his dad's clients loved so much with the world.