ZEGO Snacks to Provide Blockchain Traceability for New Glyphosate Testing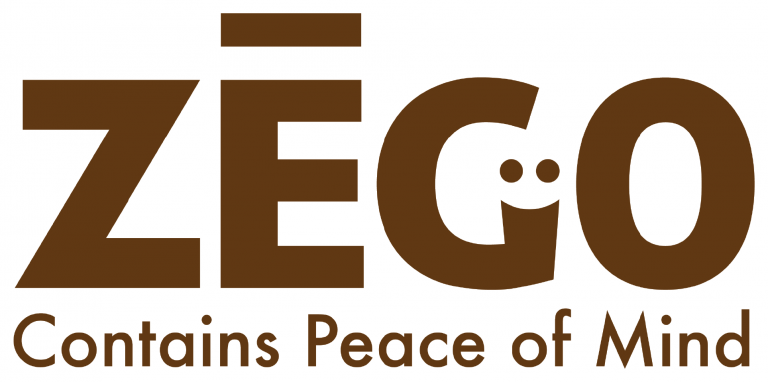 SAN FRANCISCO — ZEGO has brought verifiability to the clean food movement, announcing today it is testing its product lines for glyphosate residue and giving consumers direct access to the results. The data can be accessed through ZEGO's pioneering blockchain food safety system known as the Z-CODE. The Z-CODE system connects batch and product line specific food safety testing data on finished packaged food to each product's package. Customers can scan the QR code on the package to access the test results, or visit ZEGO's website.
Glyphosate, a powerfuland controversial chemical used in Roundup and other herbicides, has been the subject of a number of news reports this year for possible correlation to diseases such as cancer, celiac-like symptoms, and debates over toxicity thresholds. But the argument over safety thresholds is academic, ZEGO's CEO Colleen Kavanagh asserts, because consumers have no idea how much they are ingesting. Most food companies do not measure for it, even though numerous studies have reported some packaged food products have surprisingly high amounts of the chemical, even some organic foods.
"Our testing helps me verify our suppliers' organic and non-GMO certifications and gives our customers more control over what they put in their bodies," said Kavanagh. "This isn't about personal preference– chemical, allergen or gluten exposure may have major health implications for them."
While the courts, politicians and scientists debate the safety of glyphosate, ZEGO is providing the public information that will allow them to take control and make better-informed snacking decisions immediately. ZEGO hopes other companies will follow suit.
Scott Elaine Wright-Case, co-founder of VMG, applauded ZEGO's action as, "a bold move that brings blockchain verification to packaged food. This is exactly the type of innovative transparency consumers and investors have been clamoring for in the clean food movement."
The data ZEGO released today shows tests for the company's Just Fruit Bars, Fruit+Chia Bars and Seed+Fruit Bars had no measureable amount of the glyphosate.
About ZEGO
ZEGO is a certified B Corp dedicated to using its "free from" packaged snack food company as a force for good in the world. ZEGO's pioneering Z-CODE is a patent pending blockchain food safety system, that links post-production, batch level allergen and gluten cross contact testing results and glyphosate product line testing to each product's package through smart technology, like QR codes, SMS codes or NFC. ZEGO's environmental vision is that consumer-driven market forces will bring about and maintain a cleaner food system. ZEGO aims to inform that movement by leading the industry in transparency and encouraging consumers to demand similar transparency from other companies.
More on glyphosate
Glyphosate is the focus of a number of active lawsuits that assert exposure to the chemical caused the plaintiffs' non-Hodgkins lymphoma.
The World Health Organization recently issued a defense of what it asserts is industry-backed criticism of its declaration of glyphosate being "probably carcinogenic to humans."
After the USDA called off plans to test for the chemical, emails recently uncovered through a FOIA request reportedly show the FDA has internal data on glyphosate in foods and the data may be published later this year or early 2019. According to the news report, researchers had trouble finding wheat, oat and corn-based products that did not contain the chemical.
U.S. EPA holds that the chemical is safe if exposure is under 1.1mg daily. That threshold is 127 times higher than the limit proposed by the California EPA.
Glyphosate has been banned or restricted from use in a number of countries and cities. The middle-to-eastern U.S.has highest glyphosate use.
Glyphosate has been measured in many samples of rainwater and air in numerous studies.
Studies suggest glyphosate is correlated with a number of health problems from endocrine disruption to shorter pregnancies and lower birth weight of infants to celiac-type symptoms in fish.