Urban Monk Launches Rising Energy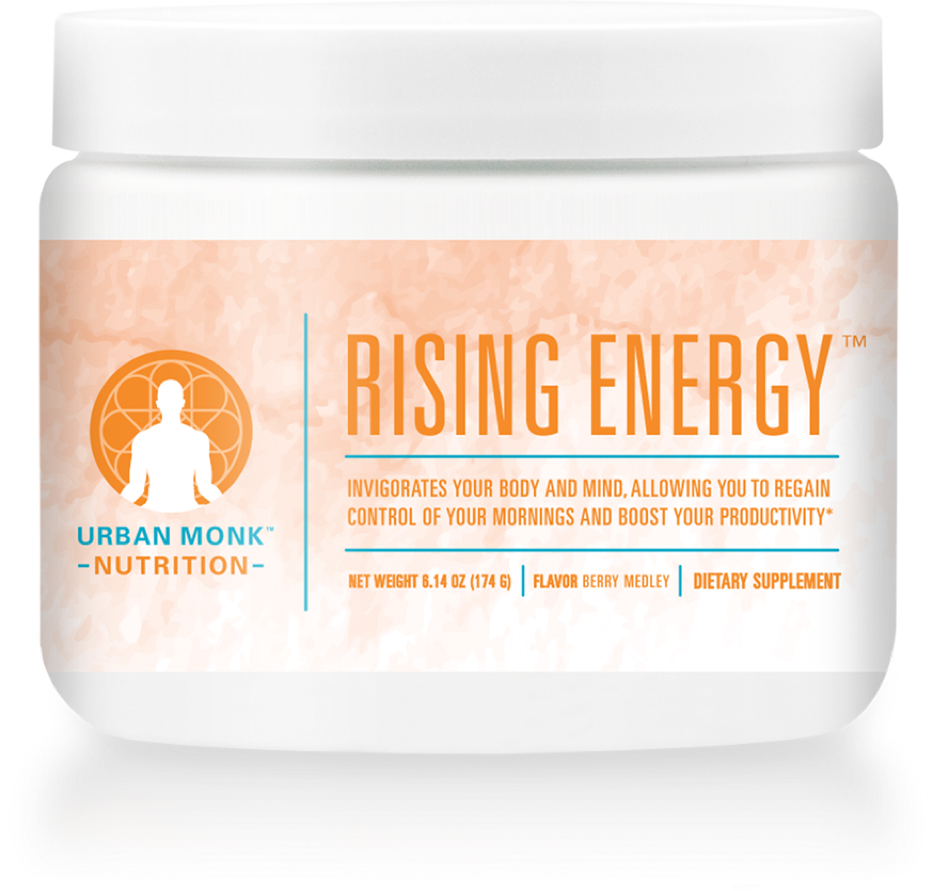 LOS ANGELES – Pedram Shojai, Doctor of Oriental Medicine, New York Times bestselling author and founder of Urban Monk Nutrition, is excited to debut Rising Energy, an all-day formula developed to invigorate the body and mind while promoting whole-body vitality.
Rising Energy empowers users to regain control of their mornings and boost productivity with a powerhouse combination of herbs and extracts specifically designed to enhance energy, performance and brain function. The blend to increase energy consists of guayusa extract, L-Theanine and shilajit, while the performance blend contains spirulina, leucine and schisandra berries and the brain enhancing blend contains ginseng, maca, tulsi and rhodiola. This exotic combination of natural ingredients goes to work immediately to invigorate your body with non-jittery, sustainable energy that lasts throughout the day and ignites the brain to fire on all cylinders.
"I always say that energy is the currency of life, which is why I wanted to create Rising Energy. We only have so much time every day and it is tough to be our most productive, happy self when we are running on depleted stores of energy," said Pedram Shojai, Founder of Urban Monk Nutrition. "Rising Energy allows for us to make the most out of our days, providing a natural boost to hit the ground running while sustaining focus and alertness throughout the entire day."
Like all Urban Monk Nutrition products, Rising Energy contains only 100% natural andsafe ingredients and is tested for purity, content and dosage at an outside, third party laboratory. Rising Energy is most effective if taken once a day with an 8-oz glass of water or your favorite beverage, with or without a meal. Rising Energy is available for purchase in a 4.23 oz. pouch for $74.99.
For more information on Rising Energy and Urban Monk Nutrition, visithttps://urbanmonknutrition.com.
About Urban Monk Nutrition
Urban Monk Nutrition was founded by Pedram Shojai as a way to aid and empower others to live their best lives possible through better health and vitality. Through Urban Monk Nutrition, Shojai blends ancient traditions with modern practices in order to harness the power of nutrition to help others boost energy, increase strength, improve focus and feel better.
About Pedram Shojai
Pedram Shojai, a Doctor of Oriental Medicine, is the Founder of Urban Monk Nutrition, New York Times bestselling author of The Urban Monk, author of The Art of Stopping Time, founder of Well.org, host of The Urban Monk podcast and filmmaker of award-winning documentaries. He is an acclaimed Qigong Master and uses Eastern thinking and practices to help himself and others overcome the Westernized challenges of everyday life.