Unique Pretzel Bakery Releases Original Sourdough Craft Beer Pretzel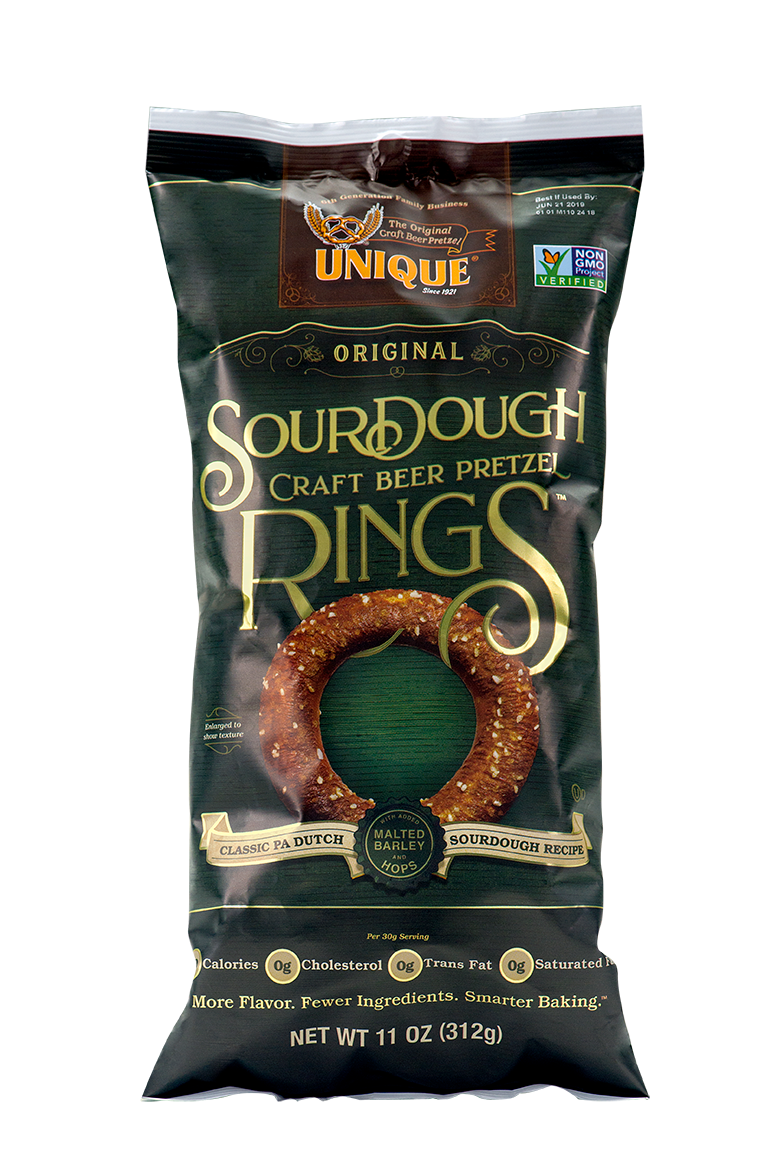 Unique Pretzel Bakery is once again bringing innovation to the industry with the release of their new Sourdough Craft Beer Pretzel Ring, a ring-shaped sourdough pretzel made with real malted barley and hops.
This craft beer pretzel ring will be the first of its kind on the market, taking inspiration from Classic Pennsylvania Dutch sourdough recipes. With complementing flavors of malted barley and hops, these sourdough pretzel rings are another "unique" pretzel product that is breaking industry standards. The hand-crafted recipe took almost a year to perfect, formulating the perfect texture, size, and most importantly, flavor to compliment any craft beer experience.
"These sourdough pretzel rings are made in the same tradition that craft brew masters created by re-inventing the beer market using their vast skills and refined taste for high-quality products," said Justin Spannuth, Chief Operating Officer at Unique Pretzel Bakery, Inc. "That's how we do things at Unique. We wanted to make the highest quality sourdough pretzel possible creating the first pretzel made for your beer."
The one-of-a-kind sourdough ring pretzel is made with just seven simple ingredients but is full of flavor. And its ring shape fits perfectly around the neck of a beer bottle.
Unique Pretzel's Sourdough Craft Beer Pretzel Rings are Non-GMO, vegan and kosher with no added preservatives or flavors, continuing the standard of quality in all of Unique's Products for over 97 years.
About Unique Pretzel Bakery, Inc:
Unique Pretzel Bakery, Inc. is a 6-generation family owned and operated business making pretzels for over 97 years. Unique Pretzels, famous for their split-open "Splits" Pretzel line and hollow Pretzel Shells, continues to show commitment to using only the highest quality ingredients giving them a large brand following and loyalty in the marketplace. The Spannuth family continues to serve up excellence and innovation with new products while keeping the roots of their family heritage. Unique was honored as a "Snack Producer of the Year" in 2016.