Graeter's Ice Cream Acquires 7,000-Square Foot Space for New Headquarters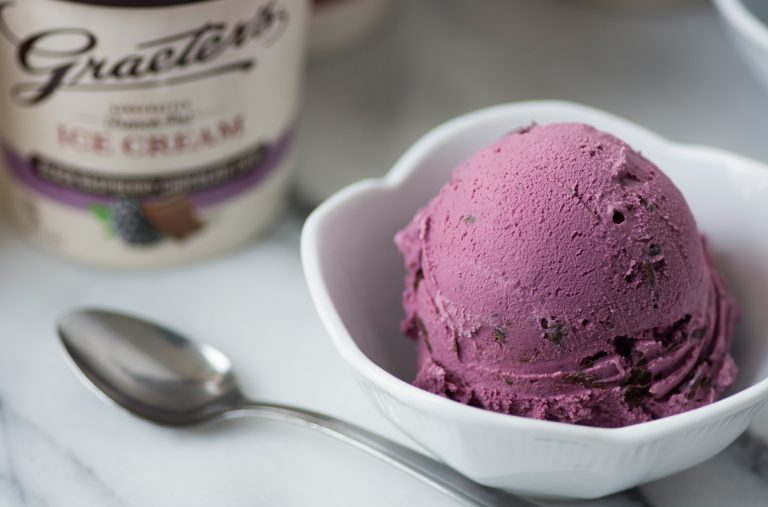 CINCINNATI — Graeter's Ice Cream, a family owned craft ice cream manufacturer since 1870, has announced plans to consolidate its Cincinnati headquarters as a result of continued  growth. The Cable House, located at 2243 Gilbert Ave. in Walnut Hills, will serve as Graeter's new corporate home. The ice cream company will occupy a 7,000-square-foot space in the renovated building and hopes to have the build-out and move completed by early June.
An expansion of regional scoop shops, an unprecedented popularity of new flavors introduced over the past several years, strategic co-marketing initiatives and a healthy growth in the company's sales drove the need for more headquarters office space. The move opens up needed space to accommodate growing teams in the existing production facilities as well. Moving to the Cable House not only keeps the 148-year old company's headquarters in Cincinnati, it also returns the company to its Walnut Hills roots. It was the opening of the Cable Car Line in 1875 that allowed Graeter's to first expand beyond downtown to a store on the corner of Gilbert and Curtis. By the turn of the century, the Graeter family had moved around the corner to 967 E. McMillan, where company matriarch Regina Graeter lived and worked until her death in 1955.
"The historic space just felt right for us" said Richard Graeter, fourth-generation owner and CEO of Graeter's Ice Cream, who coincidentally, lives in an historic house only blocks away. "Our team had been shoehorned into two smaller offices located miles apart for too long, and it was time to bring everyone together. The new space will accommodate our growing teams and enhance our ability to work collaboratively. Plus, there is a lot of excitement and energy in the neighborhood, and we are thrilled to be part of the Walnut Hills renaissance!"
The move brings the ice cream maker's corporate leadership teams together, including finance, IT, human resources, marketing, sales and retail store management.  Bakery and candy operations, along with a full-service retail store, will remain at the Mt. Auburn facility on Reading Road.  All ice cream manufacturing occurs at the Company's SQF Level 3 certified plant on Regina Greater Way in Bond Hill. While stubbornly committed to old-fashioned small-batch methods, the company continues to invest in the latest food safety technology and certification protocols to deliver the best tasting, indulgent ice cream that satisfies today's rigorous standards for modern food safety.
About Graeter's
Graeter's Ice Cream produces craft ice cream using a French Pots, a small batch, artisanal method of production dating back over a century. Graeter's has won the hearts of ice cream enthusiasts across the country as well as the respect of the nation's most influential foodies.  Famous for their signature chocolate chips, the Cincinnati-based company remains family owned and operated and continues to handcraft ice cream 2½ gallons at a time.  Today, Graeter's has more than 54 retail stores and ship over 300,000 pints annually for online mail order sales. Graeter's can also be found in more than 6,000 grocery stores in 46 states. Visit www.graeters.com for more information.
https://www.facebook.com/Graeters
https://instagram.com/Graeters
https://www.pinterest.com/Graeters
https://plus.google.com/+Graeters