Woman-Owned Brand Gluten-Free Prairie Launches Simply Wholesome All-Purpose Flour
Manhattan, Montana (September 13, 2016): Gluten-Free Prairie, a woman-owned and family operated business and gluten-free industry brand innovator, is once again on the cutting edge to meet the growing demand for Naturally Gluten-Free Products.  GFP's NEW wholegrain, all natural, higher-protein all-purpose flour is a true cup-for-cup replacement for wheat flour in most recipes. Simply Wholesome All-Purpose Baking Mix is free from preservatives, and has absolutely no rice, Xanthan gum or fillers of any kind. Higher protein than most gluten-free flour blends makes it ideal for gluten-free diets, which often lack in protein. Perfect for pancakes, muffins, pie crusts and more.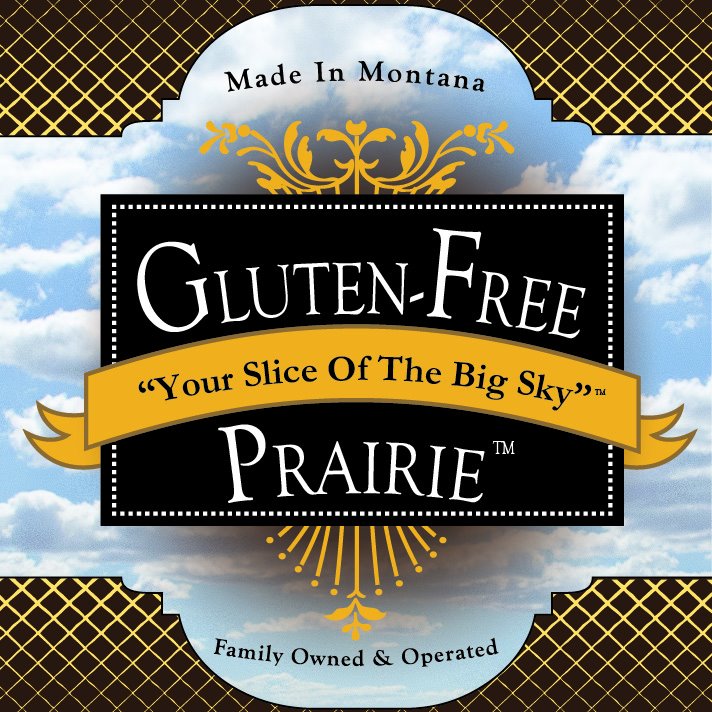 Gluten-free consumers now have hundreds of gluten-free choices and according to Mintel research, about 24% of American households have someone in their family who must eat gluten-free. But not all consumers are eating gluten-free food made with clean, plant based proteins, indicates Deb Wheaton, founder of Montana based Gluten Free Prairie.
"Our Gluten-Free family tried just about every gluten-free baking mix that claims to be a "cup-for-cup" replacement. Finally we decided to create our own and we were amazed." says Wheaton.
"The health benefits of certified Gluten-Free Oat Protein, include essential amino acids that help with proper cardiovascular health and weight management," points out Wheaton. "In fact, our Gluten-Free Prairie Oat products show PROTEIN levels up to 35% higher than the majority of mainstream gluten-free products that are available to consumers today. That's a powerful punch of Protein."
Wheaton drives home the message that healthy cooking and baking begins with their heart healthy oat products. Unlike other heavy and dense and gritty gluten-free flour blends on the market today, Gluten-Free Prairie's Simply Wholesome All-Purpose Baking Mix is a perfect one-one replacement for wheat flour is most recipes. "Try is with your favorite recipe, or try one of ours. We hope you'll be amazed too ."
Gluten-Free Prairie remains committed to its mission of providing healthy gluten-free options for the millions of consumers who are avoiding gluten. Gluten-Free Prairie products are available in stores throughout Montana, and at Amazon.com
About Gluten-Free Prairie: Gluten-Free Prairie was created after Deb Wheaton and her daughter were diagnosed with celiac disease in 2005. In 2012, the Wheaton family followed their passion and commitment to create high quality, great tasting gluten-free products for consumers by moving from Los Angeles to Manhattan, Montana. In addition, Wheaton is the sole food manufacturer on the Board of Directors of the Celiac Disease Foundation and has co-authored the cookbook "500 Gluten-Free Dishes." Gluten-Free Prairie is a proud member of the Western Sustainability Exchange. Visit www.glutenfreeprairie.com or on social media: facebook.com/GlutenFreePrairie, @glutenfreeprairie ,  instagram.com/glutenfreeprairie/