Kunachia Opens Processing Plant in Ecuador
MIAMI, Jan. 29, 2016 /PRNewswire/ — Kunachia, the first brand in the US to create a superfood blend that combines chia with a probiotic, launched a quinoa and chia seed processing plant earlier this month in Ambato, Ecuador.
Building the plant in Ambato was a strategic business decision as the city is conveniently located in the center of the country, facilitating business and distribution within the two main Ecuadorian cities, Quito and Guayaquil. The launch of the plant will help, 1500 agricultural families secure jobs producing chia and quinoa. The plant will facilitate Kunachia's rapid distribution throughout wholesale and retail stores in the U.S. as the plant is capable to process 1.5 metric tons per hour.
"'Kuna means 'to give' in the Quechua language, and it reflects our company's commitment to offer consumers nature's most powerful superfood, while also benefiting Ecuadorian farmers and their families," said Santiago Stacey, co-founder of Kunachia. "This plant has added great value to the agricultural industry and provided more than one thousand agricultural families in Ecuador with new opportunities and the chance to be part of a much larger initiative," he added.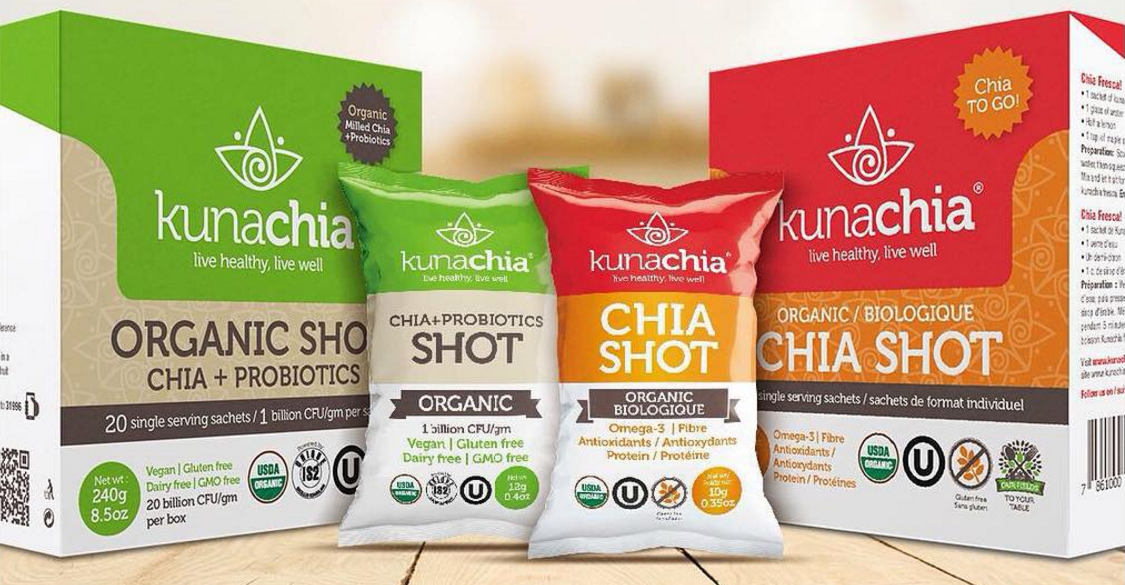 Kunachia is at the forefront of innovation, taking an ancient superfood and combining it with the latest technology to amplify health benefits. Organically harvested by dedicated farmers in Ecuador, Kunachia's chia seeds are blended with probiotics (Bacillus Coagulans), providing the fuel for better nutrition. By partnering with Unique Biotech USA, Kunachia developed a product that supports digestive health, promotes bone health and provides 1 billion live and active probiotics per tablespoon serving with protein, omega-3, antioxidants, minerals and calcium, among other benefits. It is also certified organic, vegan, dairy free, gluten free and GMO-free.
About Kunachia: Kunachia is an all-natural, organic, innovative superfood brand that offers the best chia products to fuel better nutrition and quality of life.From our fields in Ecuador directly to your table, our chia goes through a strict quality control process from sowing until harvest, cleaning and packaging, avoiding use of pesticides to ensure that the best seeds are distributed and consumed.
"Kuna" means "to give" in the Quechua language, the dialect spoken by our Indigenous people living in the Andean region, and it summarizes our philosophy of giving and sharing a superfood with people all around the world. Through the 'Kuna Project' we follow fair trade practices to promote new jobs for small farmers in Ecuador and provide consumers with the best quality chia seeds.
For more information, please visit www.kunachia.com