Alexia Announces Non-GMO Commitment And New Product Innovations
CHICAGO, May 11, 2016 /PRNewswire/ — Alexia, a ConAgra Foods brand (NYSE: CAG), announced today that all of the brand's offerings will be non-GMO by the end of 2016. In addition, the entire Alexia line will be Non-GMO Project Verified within the next 12 months.
"We are already 90 percent of the way there with only a few items left to finish the process of Non-GMO Project verification," said Rob Johnson, senior brand manager, Alexia Foods. "We're excited about the commitment we've made and look forward to continuing to evolve our food to meet the Alexia consumer's preferences."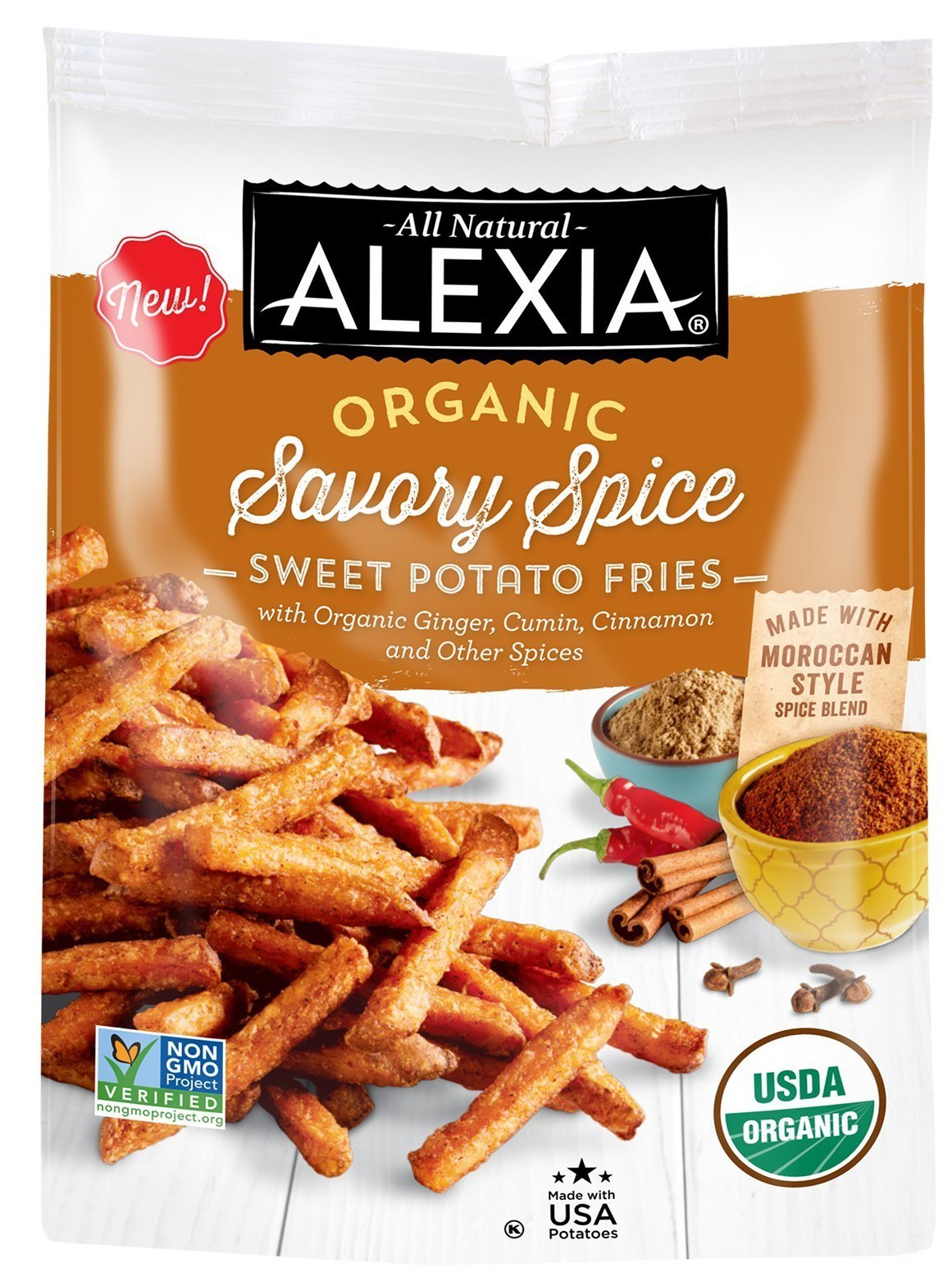 Building on that commitment, Alexia is announcing two new side dishes made with organic potatoes: Organic Savory Spice Sweet Potato Fries and Alexia Truffle Fries. Just like the rest of the Alexia line, both new offerings are made with ingredients harvested at their peak, and then seasoned creatively with all-natural flavors. They are available exclusively at Whole Foods.
With a delicious blend of organic ginger, cumin, cinnamon and other spices, the Organic Savory Spice Sweet Potato Fries bring the tantalizing flavors of Morocco from farm to table – and are Non-GMO verified and Certified USDA Organic. The organic sweet potatoes are grown at a small family farm in North Carolina.
The all-new Alexia Truffle Fries capture the full aroma and complex flavor of black truffles often enjoyed at high-end restaurants. The Non-GMO verified fries are also made with organic potatoes, as well as black summer truffles foraged from the slopes of northern Italy and seasoned with Mediterranean sea salt.
Consumers can look for the Non-GMO Project logo on Alexia packaging and the brand's website. The ongoing list of Alexia's offerings that are Non-GMO Project Verified is available on the Non-GMO Project website.
To find more crowd-pleasing, all-natural frozen foods and recipes from Alexia, visit AlexiaFoods.com.
About Alexia:Â Alexia Foods was founded in 2002. In addition to all-natural, premium fries, Alexia offers a full line of gourmet potato side dishes and organic vegetables that go from freezer to table in minutes. Alexia products are available at natural, gourmet, club, grocery and mass retail stores.
About ConAgra: ConAgra Foods, Inc., (NYSE: CAG), is one of North America's leading packaged food companies with recognized brands such as Marie Callender's®, Healthy Choice®, Slim Jim®, Hebrew National®, Orville Redenbacher's®, Peter Pan®, Reddi-wip®, PAM®, Snack Pack®, Banquet®, Chef Boyardee®, Egg Beaters®, Hunt's® and many other ConAgra Foods brands found in grocery, convenience, mass merchandise and club stores. ConAgra Foods also has a strong business-to-business presence, supplying frozen potato and sweet potato products as well as other vegetable, spice and grain products to a variety of well-known restaurants, foodservice operators and commercial customers. For more information, please visit us atwww.conagrafoods.com.