Boar's Head Gluten-Free Hummus Earns Non-GMO Project Verification
SARASOTA, Fla., Oct. 8, 2015 /PRNewswire/ — Boar's Head Brand®, one of the nation's leading providers of premium delicatessen foods, announces its line of gluten free Hummus flavors are now Non-GMO Project Verified. The Non-GMO Project is North America's only independent verification for products made according to best practices for GMO avoidance. The Non-GMO Project Verification Seal will be displayed on Boar's Head Hummus packaging and serves to reinforce the steadfast commitment to higher standards that Boar's Head has upheld for 110 years.
"At Boar's Head, we have always been committed to providing wholesome, nutritious eating choices that don't compromise on flavor," said Elizabeth Ward, director of communications for Boar's Head Brand. "We are delighted to offer hummus shoppers an exceptional product in quality and taste that is both gluten free and Non-GMO Project Verified."
Each batch of Boar's Head Hummus starts with premium ingredients, including steaming chickpeas until they're fork-tender, and carefully blending in sea salt, olive oil, tahini, and a unique combination of savory spices. Boar's Head Hummus is available in five flavors: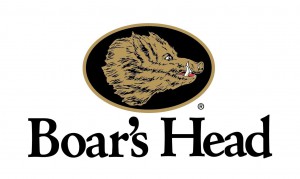 Traditional Hummus – classically smooth and creamy.
Roasted Red Pepper Hummus – crowd-pleasing favorite with a sweet roasted red pepper finish.
Roasted Pine Nut Hummus – aromatic with roasted pine nuts and fresh seasonings.
Fiery Chipotle Pepper Hummus – a robust trio of peppers topped with a smoky adobo sauce.
Roasted Garlic Hummus – savory garlic and tahini combine for a full-bodied flavor.
Boar's Head Hummus is available in 10 oz. multi-serving containers perfect for the whole family or party, or as individual snack-size 2.5 oz. containers and 4-pack 2.5 oz. containers. Each Hummus flavor contains no gluten+, artificial colors or flavors, added MSG, fillers, by-products or trans fat* per serving. To learn more about Boar's Head Hummus and the Non-GMO Project verification, please visit www.boarshead.com/hummus.
Boar's Head products are available at select supermarkets, gourmet stores and fine delicatessens nationwide. For more information about Boar's Head, new offerings and recipes, please visit www.boarshead.com, like us on Facebook at www.facebook.com/boarshead, or follow Boar's Head on Twitter @Boars_Head and Instagram @boarshead_official.
+All Boar's Head meats, cheeses, condiments and spreads are gluten free.
*Contains no trans fat from partially hydrogenated oils.
About Boar's Head
Founded in 1905, Boar's Head Brand has upheld a commitment to unwavering standards for quality for 110 years, refusing to take shortcuts that compromise the integrity of its products for the sake of convenience or economy. What started with just a few products has grown to over 500, ranging from premium delicatessen meats, cheeses and condiments to an array of Italian and Old World specialties, hummus, snacking and foodservice items.
About Non-GMO Project
The Non-GMO Project is a nonprofit organization committed to preserving and building sources of non-GMO products, educating consumers, and providing verified non-GMO choices. For more, visit www.nongmoproject.org.