Overview
South Africa's version of beef jerky. Dried slowly with air instead of heat, biltong maintains ridiculous mouth-watering flavor and tenderness. We like to say, if prosciutto and beef jerky had a baby, that baby would be biltong! Instead of drying our meat with heat and adding a bunch of corn syrups, we dry our grass fed beef with air and keep all sugars far away from it. The result is a tasty, moist improvement on the traditional plastic beef jerky you might be used to.
---
Biltong
Request Access to Edit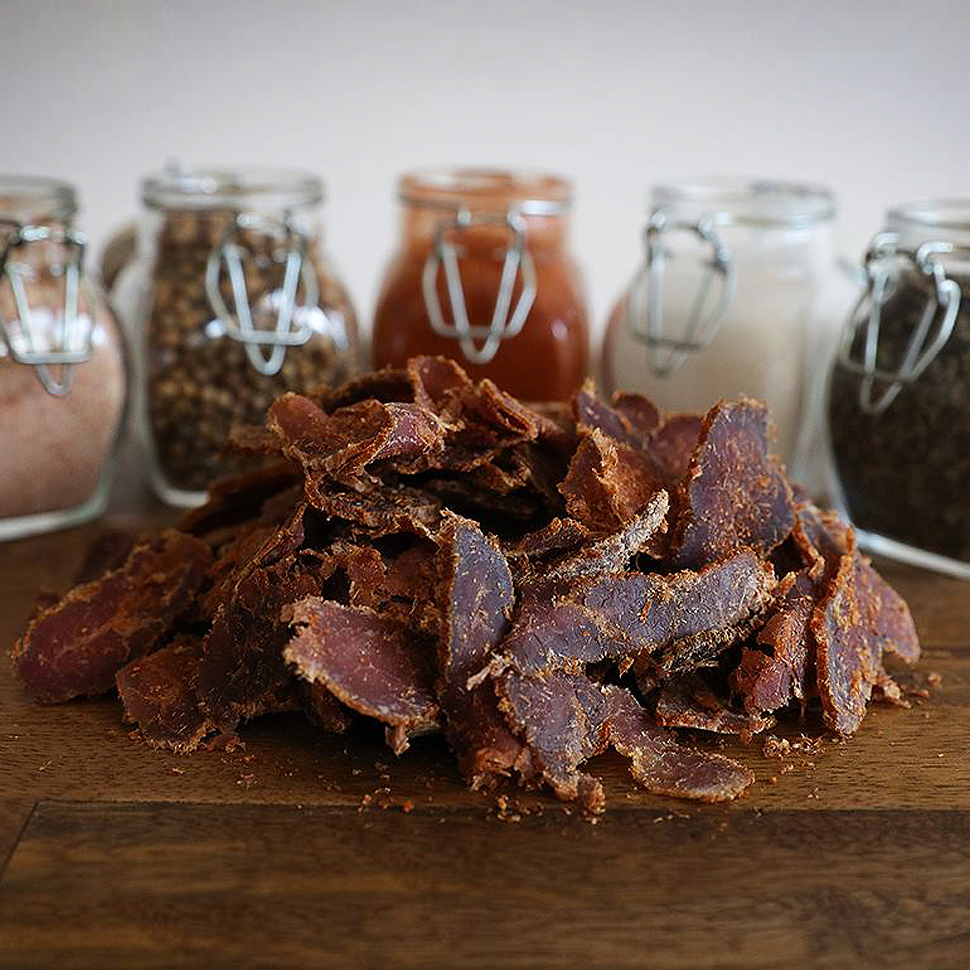 With the rise of beef jerky, companies are using consumers' desires for high protein snacks to introduce shoppers to a different kind of meat snack with a long history in South Africa.
Submit News
No retailers or e-commerce options have been specified for this brand