Honey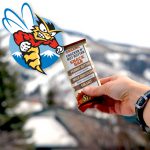 The new Organic Cracker N' Nut Butter snack bars could help the brand grow its grocery presence, too.
Honey Gummy Bears™ is an industry first and the honey gummy bears have many wonderful, healthy attributes. Honey has fewer calories than sugar and contains trace vitamins, minerals and anti-oxidants, which makes them a great choice for consumers who love gummy bears.
Founded in 1940, Tropical Blossom is the state's oldest honey company, and maker of Tropic Bee Fine Florida Honey.
Heavenly Organics™, manufacturer of 100% Organic, Raw, Pesticide and Antibiotic Free Honey from wild beehives has met the BioChecked™ ZERO Tolerance Standard and is pleased to announce that its White, Neem and Acacia honey varietals are now Glyphosate Free Certified™.
To kick off National Honey Month, Buzz + Bloom honeys are making their journey from hives around the world to homes across America with the launch of premier, craft and spreadable honeys. Carefully preserving the honey making process, the new honey brand is dedicated to capturing the natural and diverse goodness of the honey bee's surroundings.
Domino Foods, Inc. introduces Domino and C&H Honey Granules to their product lines. Honey Granules, a single crystal of pure cane sugar and honey, are free-flowing crystals that easily add a sweet honey flavor to many foods and beverages.