Nature Nate's Opens Honey Store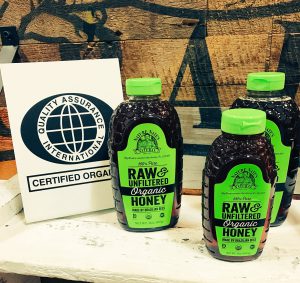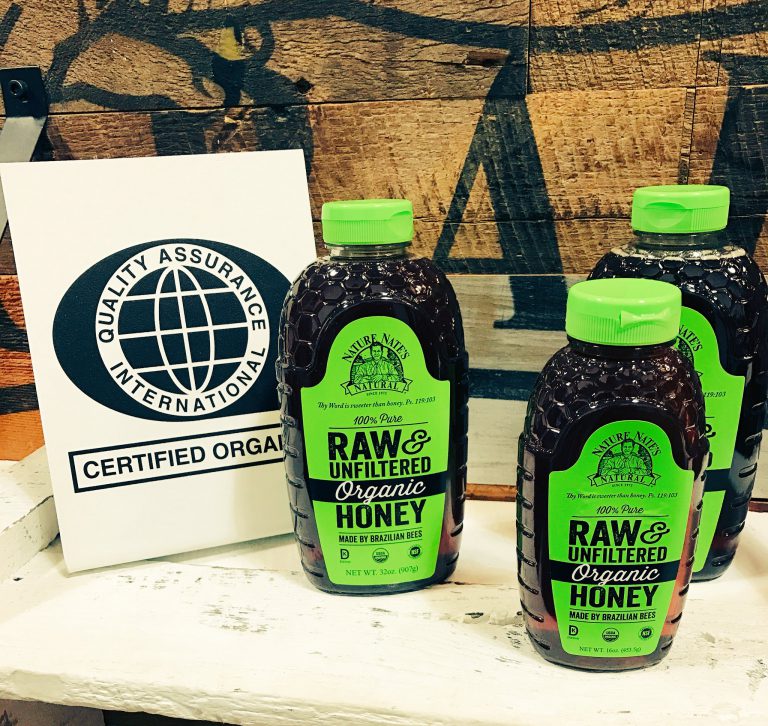 EDGEWATER, Fla. – Nature Nate's, producer of 100% Pure, Raw & Unfiltered Honey, today announced the grand opening of its Tropical Blossom retail store in Edgewater, Fla. Following an acquisition of Tropical Blossom Co., Inc. in 2015, Nature Nate's is growing its footprint with the opening of its first branded retail store. Founded in 1940, Tropical Blossom is the state's oldest honey company, and maker of Tropic Bee Fine Florida Honey.
"When we looked for a location to open our very first retail store, Edgewater was the perfect choice," said Nathan Sheets, Founder and CEO of Nature Nate's. "We welcomed Tropical Blossom into the Nature Nate's family back in 2015, and we knew we had to find a way to honor its long history in the state of Florida. The Tropical Blossom store will do just that."
The store will carry a wide variety of honey products including Raw & Unfiltered Honey, Organic Honey, flavored honeys and honeycomb. It will also have a gift shop with Tropical Blossom branded merchandise (t-shirts, hats, cups, etc.), and various lotions, soaps, candles and other home décor. The company plans to sell juice from local vendor Natalie's, and seasonal fruit baskets from other community vendors.
"We have enjoyed partnering with Nature Nate's to continue our family's legacy of providing high-quality honey from U.S. beekeepers," said Doug McGinnis, former president of Tropical Blossom. "We're excited to see Nature Nate's grow the Tropical Blossom brand, both in Florida with this retail location and across the country."
The company will hold a public ribbon cutting ceremony with members of the Chamber of Commerce on March 29, 2017 at 100 N Ridgewood Ave., Edgewater, Fla., 32132. The event is scheduled to start at 10 a.m. ET. Nature Nate's will provide refreshments and appetizers to attendees, and host several product giveaways.
About Nature Nate's
Since 1972, Nature Nate's has been dedicated to offering honey as nature intended – 100% Pure, Raw & Unfiltered. Arriving in its most natural form, this honey is closest to its original provision from the hive. Nature Nate's adheres to strict quality-control standards, sourcing honey from trusted beekeepers and minimally processing it to ensure the honey retains all its natural benefits. Nature Nate's promises an undivided commitment to providing the highest quality product to you and your family's dining table – a farmer's market quality honey, available year-round. For more information, visit: www.naturenates.com