Gotham Brand Managers Merchandising Goes National with Survey.com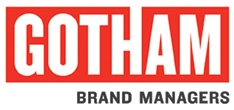 Gotham Brand Managers, having built a successful business for launching CPG brands in NYC and the East Coast, completed the last remaining west coast regions with Survey.com to represent and merchandise brands across the country.
Gotham has always done well by managing fewer companies, allowing its teams to focus and execute in- store, where it is most effective.   The model started in the NY Metro market developing new brands in independent Key Accounts.  Acting as a launchpad for many successful brands in NY Metro, Gotham has grown with seasoned sales people combined with an in-house DSD/Warehouse with capabilities to help incubate and develop brands quickly to move to larger distributors.  As these brands grew and became authorized larger chains and regions Gotham developed a National Merchandising teams.
"Gotham Brand Managers is excited to work with Survey's leadership team combined with their network and vast reach which helped bring us to the national level. This allowed us to build and develop Gotham's team to the next level of customer service and geography.  Gotham's hands on approach in each market will carry over with new brands and markets.  We keep it simple by selling and merchandising brands in stores and it this has benefited everyone," said Trent Moffat, owner Gotham Brand Managers.
About Gotham Brand Managers
Gotham Brand Managers is a leader with a team of sales professionals selling face to face at retail, dedicated merchandising teams covering the US, in-house sampling team, and refrigerated and traditional DSD used to get brands launched quickly.  By supporting only a few brands at a time gives us the ability to grow and manage the products we represent.  This is especially unique in today's competitive environment that takes experience, contacts, hard work with a back-to-basics approach. Simply put, Gotham succeeds by leveraging experienced professionals that work hard everyday for our brands. www.gothambrands.com
About Survey.com
The current Retail ecosystem is broken and the old, top-down approach doesn't work. There is way too much complication between brands with great products and getting those products on the shelf.  Survey was built on the simple idea that retail is changing and brands deserve a better way to do business. Our goal is to empower our customers with data and technology to offer targeted solutions to their specific retail challenges. With our background in mobile development and market research we saw an opportunity to build a company that leverages technology to provide customers with a faster, smarter, more accountable solution in an industry that doesn't have enough of all three. Since we started this business more than 6 years ago we have helped hundreds of brands deal with their unique challenges in simple and innovative ways. www.survey.com
For More Information:
https://www.gothambrands.com/