Bunge Plans To Improve Soybean Processing Footprint In Eastern Corn Belt
ST. LOUIS– Bunge North America, the North American operating arm of Bunge Limited (NYSE: BG), announced it plans to take steps to improve the productivity of its leading soybean processing footprint in the Eastern United States. The plan includes building Bunge's first new processing plant in the U.S. in fifteen years. Locations in Ohio and Indiana are under final consideration for the new facility.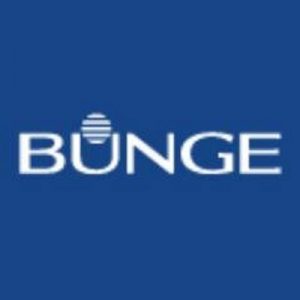 "As we evaluate the long-term demand for soy products, we see the need to improve our asset footprint in the Eastern U.S., a key market," said Tim Gallagher, executive vice president, Oilseed Value Chain, Bunge North America. "A state-of-the-art facility in the Eastern Corn Belt that incorporates the latest productivity, safety and sustainability features combined with an increase in overall efficiency of our existing footprint will ensure Bunge can serve growing demand in the Southeastern U.S. feed and export markets."
Once site selection is complete, Bunge will have to obtain necessary approvals to move forward with the project which would be expected to go on line by the end of 2019.
About Bunge North America
Bunge North America (www.bungenorthamerica.com), the North American operating arm of Bunge Limited (NYSE: BG), is a vertically integrated food and feed ingredient company, supplying raw and processed agricultural commodities and specialized food ingredients to a wide range of customers in the animal feed, food processor, foodservice and bakery industries. With headquarters in St. Louis, Missouri, Bunge North America and its subsidiaries operate grain elevators, oilseed processing plants, edible oil refineries and packaging facilities, and corn, wheat and rice mills in the U.S., Canada and Mexico.
About Bunge Limited
Bunge Limited (www.bunge.com, NYSE: BG) is a leading global agribusiness and food company operating in over 40 countries with approximately 35,000 employees. Bunge buys, sells, stores and transports oilseeds and grains to serve customers worldwide; processes oilseeds to make protein meal for animal feed and edible oil products for commercial customers and consumers; produces sugar and ethanol from sugarcane; mills wheat, corn and rice to make ingredients used by food companies; and sells fertilizer in South America. Founded in 1818, the company is headquartered in White Plains, New York.