Kraft Foods Vet Joins 915 Labs as CTO
CENTENNIAL, Colo., Jan. 11, 2016 /PRNewswire/ — David A. Behringer, an award-winning food innovator, research and development executive and certified professional chef, has joined 915 Labs as Chief Technology Officer (CTO). In his role at the natural food processing and packaging company, Behringer will be responsible for technology development, product applications, engineering and the company's packaging program.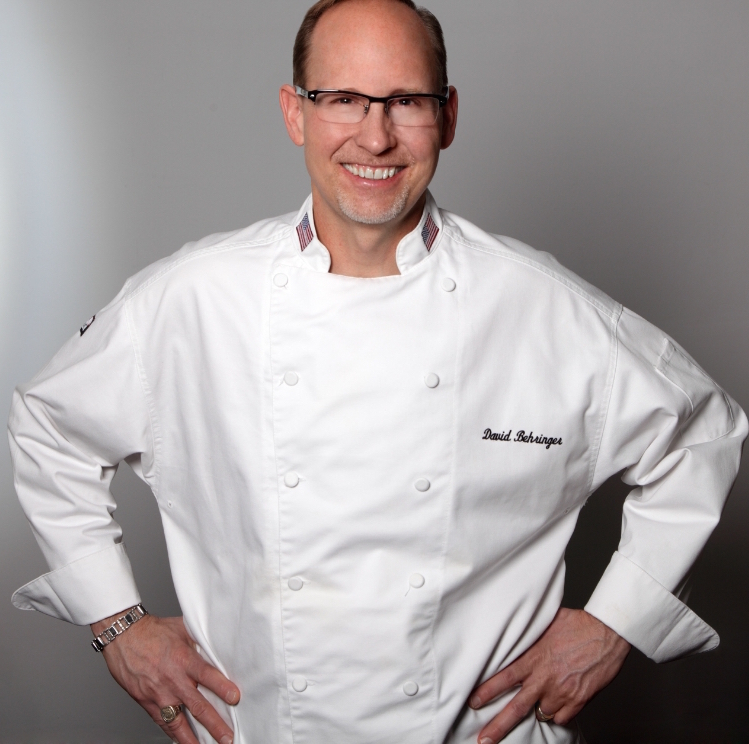 "David's addition to 915 Labs immediately increases the value we deliver to our customers," said CEO Mike Locatis. "He has the requisite skills and industry experience in food science, manufacturing, engineering, and the culinary arts to help drive the success of our microwave sterilization and pasteurization systems in the marketplace."
915 Labs is the exclusive provider of Microwave Assisted Thermal Sterilization (MATS) and Microwave Assisted Pasteurization System (MAPS) technologies, which offer a healthier way to sterilize and pasteurize food. Compared to conventional thermal processing, MATS and MAPS systems shorten the time foods and beverages are exposed to high heat, which preserves nutrients, color, texture, and taste and eliminates the need for unnatural additives.
Behringer joins 915 Labs from the Kraft Foods Group, where he was most recently a Kraft Fellow in Disruptive Innovation and Supplier Integration, heading the discovery, incubation and adoption of enterprise-wide disruptive innovation. He also partnered with the company's procurement leadership to identify and implement integrated supplier relationships across the ingredient and commodity supply chains.
During his tenure as head of global packaging innovation at Kraft, the company commercialized value-added formats such as snack-and-seal, which allows cookie and snack packages to be easily opened and re-sealed, and the stick pack, a flexible on-the-go pouch for powdered drink mixes. Behringer also participated in the development and commercialization of new products, including fat-free salad dressings and South Beach Diet entrees and snacks, and the acquisition of the Back to Nature brand and its expansion into multiple categories.
"I've had a chance to do so many different things in food and the opportunity to help bring many innovations to market," he said. "I'm looking forward to utilizing those experiences to help food companies and organizations around the globe take packaged foods to the next level with 915 Labs' transformational microwave technology."
Behringer earned a Bachelor of Science degree in chemical engineering from Pennsylvania State University and a certificate in Change Leadership and Innovation from the University of Michigan Ross School of Business. He also attended the Innovating New Products and Services Program at the Northwestern University Kellogg School of Management and holds a Six Sigma Green Belt Certification.
A thought leader in the field of innovation, Behringer has been a long time member of the Kellogg Innovation Network (KIN), a platform for ongoing collaboration between Kellogg School of Management faculty, corporate innovation leaders, nonprofit organizations and government.
"David is a Renaissance man who brings a unique combination of talents and experience to 915 Labs," said Locatis. "He has a passion for good, healthy food and a drive to improve the quality of packaged foods."
A certified pastry and professional chef, Behringer attended the Kendall College School of the Culinary Arts in Chicago.
"Culinary school taught me how to make good tasting food one batch at a time and my chemical engineering background allows me to translate that into making that dish 100 at a time, or 1,000 per minute," said Behringer. "The two backgrounds help me identify the best way to make food scalable for retail and other environments."
In addition to commercializing first generation MATS and MAPS technology, Behringer will be responsible for helping to shape the technology roadmap for 915 Labs.
"MATS was just a vision 10 years ago when Kraft and a consortium of private food companies joined the U.S. Department of Defense and Washington State University food scientists to develop the technology," said Behringer. "The technology has emerged at exactly the right time and is well-positioned to deliver on current and future unmet consumer needs."
The 915 Labs product line includes the pilot-scale MATS-B for recipe and food product development, several commercial scale systems with a range of processing speeds of up to 250 packages per minute, and a MAPS-50 for small-scale pasteurization.
"MATS and MAPS have all the elements needed to become successful in the marketplace both from technical and consumer standpoints because they deliver ultra convenient, clean label, great tasting food and beverages that consumers desire and the marketplace is moving towards," Behringer said.