Paid media strategy will only get more difficult in 2022. Gawronski F&B is the perfect partner to help you build and execute your plan.
SPONSORED CONTENT FROM Gawronski Media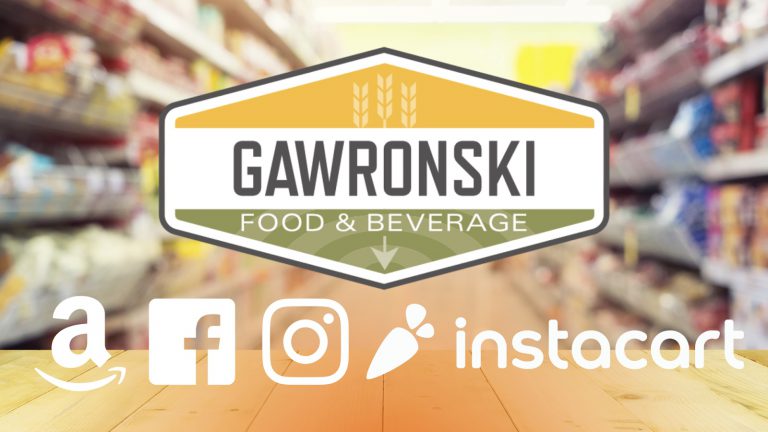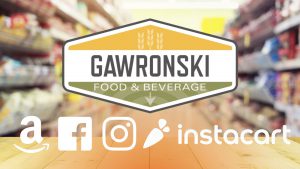 2021 was extremely challenging for Food, Beverage and CPG brands. From supply chain issues, to ingredient shortages, to the fluctuation of consumer trends with the country reopening, then the Delta variant, and more.
Brands leveraging paid social (FB,IG,TikTok etc.) for direct to consumer sales fought against diminishing attribution to their advertising platforms, and vanishing 3rd party audiences to target in hopes to introduce prospective consumers. Those moving the majority of their online sales through Amazon dealt with severely increased competition and never ending support issues. All of those factors made it much more difficult to scale and generate profitable sales in comparison to years past.
Mix in the continual rise of online grocery ordering. Food and beverage brands especially must understand which platforms deserve the investment of advertising dollars.. Is it Instacart? Shipt? Do my major retailers have their own ordering platforms? If you aren't there, your competition is, and they will own your category with keyword advertising, not letting your products see the light of day.
While planning paid media for 2022, it is optimal for food and beverage brands to choose an agency partner that actually understands their industry. The external factors, trends and curveballs likely aren't going away, they're probably going to come faster. At Gawronski Food & Beverage, they have spent years strategizing paid media campaigns for food and beverage brands, to drive both profitable sales online and help increase in-store velocity. They also pride themselves on finding success for partners as they navigate the twists and turns of the COVID19 pandemic.
Having worked with a wide variety of categories (Alcohol, Healthy Snack, Frozen, Coffee, etc.) and high ticket retailers, it's likely Gawronski F&B is already familiar with the focal points of competition such as consumer occasions, retail channels or digital advertising platforms. This knowledge allows us to specifically identify the best media approach to reach key target groups and eliminates a lengthy onboarding process.
More recently, Gawronski Food & Beverage launched their content, influencer, and organic services.This helps brands integrate precise messaging to specific consumers on a variety of different platforms. With emerging platforms such as TikTok and Pinterest, brands are now required to not only cater content to specific audiences, but to different ad units for each of their advertising platforms. Additionally, platforms such as Amazon are increasing their requirements to include higher quality imagery in listings, and pushing for more creative content such as A+ content & storefronts.
If you are a Food & Beverage brand considering exploring a new paid media partnership in 2022, Gawronski F&B may be the perfect fit. They strive to partner with food and beverage brands aiming to grow their Direct to Consumer, Amazon, or online grocery sales. And they do it without the costs of legacy media agencies
For more information visit gawronskifb.com or email info@gawronskimedia.com.