The Checkout: Oh My Green Acquires BYTE Foods, Euromonitor's Top Consumer Trends
Welcome to The Checkout: an express lane for weekly news you need to know, always 10 items or less.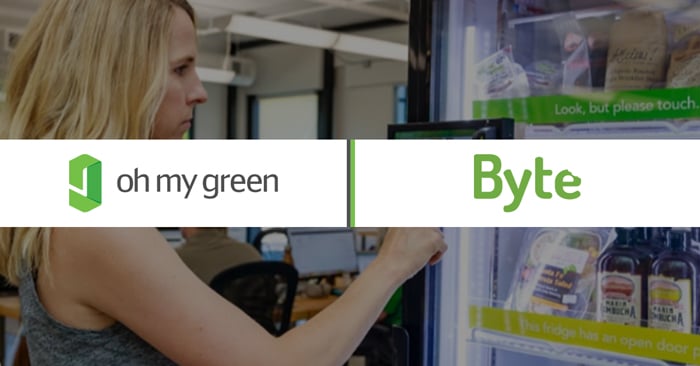 Oh My Green Acquires BYTE Foods
Office food "concierge" Oh My Green (OMG) this week announced it had acquired Byte Foods, the food distribution and logistics division of Byte Technology. Byte Foods sells and stocks proprietary refrigerators, having sold over 500 in the Bay Area last year. OMG will assume the responsibilities for selecting products and stocking these fridges and aims to make this a larger part of their offerings to businesses.
OMG's platform already offers customizable better-for-you meal, snack and beverage solutions in workplaces, hospitals, government facilities and universities. The company believes the acquisition will help it expand its reach within office spaces and food deserts with limited fresh food offerings, Selena Cuffe, head of strategic development, said. OMG previously raised a $20 million seed round in 2018.
Founded in 2015, Byte Technology's refrigerators aim to provide fresh food into non-traditional retail locations. Moving forward, companies that purchase a Byte refrigerator will brand and stock it themselves and reap the profits. Currently, Byte charges $5,500 per refrigerator with a monthly fee to access the company's backend dashboard to watch transactions happen in real-time, monitor inventories and expiration dates, and update product prices.
Though the food business was successful, founder Lee Mokri told NOSH, Byte seeks to become solely a technology platform: already in 2019 the company began licensing its technology to other food companies to help them build similar networks. Byte's website lists Urban Remedy and Simply Good Jars as two current clients.
"We have clients now with hundreds of Byte Technology stores deployed," Mokri said. "We don't want to be in a position where we're competing with our own clients to sell fresh food into location."
As that shift continues, Mokri sees plenty of opportunity for food brands to take advantage of the platform, noting there are 250,000 businesses with over 50 employees in the U.S.
"Byte Technology allows food brands to extend the reach of their products into workplaces where the employee is buying the food directly from the Byte store, rather than the employer," Mokri said. "There is a massive opportunity to reach [these] businesses by providing our technology to local, regional and national food brands."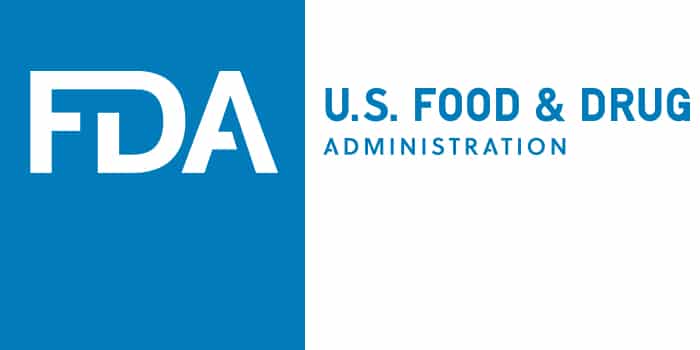 FDA Proposes Dietary Fiber Addition
The Food and Drug Administration (FDA) last week proposed adding "glucomannan" to the list of dietary fibers allowable on Nutrition Facts panels. The FDA notes that the ingredient, commonly found in the tuber or root of the elephant yam (also known as the konjac plant), can help reduce blood cholesterol.
Dietary fiber includes certain naturally occurring fibers that are "intrinsic and intact" in plants, according to the FDA, and added isolated or synthetic non-digestible carbohydrates that the agency determines have beneficial physiological effects to human health, such as lowering blood glucose and cholesterol, reducing calorie intake, and increasing the frequency of bowel movements. Prior non-digestible carbohydrates the FDA has approved as dietary fibers include cellulose, guar gum and pectin; others pending review include inulin and mixed plant cell wall fibers, such as sugar cane fiber.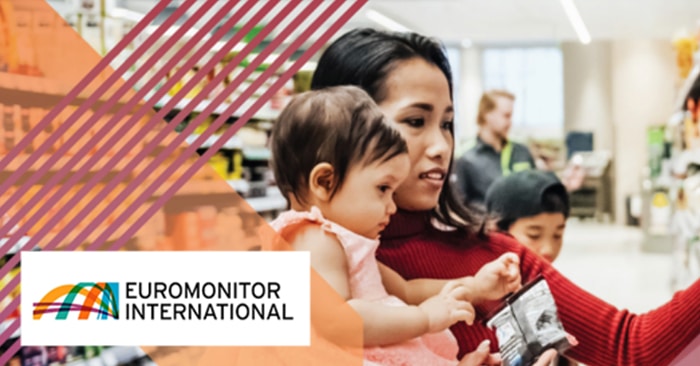 Euromonitor Names Top Consumer Trends for 2020
Global market research company Euromonitor International released its "Top 10 Global Consumer Trends 2020" report this week, identifying the most prominent trends that will shape consumer shopping behavior this year.
According to Euromonitor, consumers will embrace artificial intelligence (A.I.); seek quick multisensory content and seamless travel; focus on diversity and accessibility; prioritize mental health and multifunctional living spaces; seek optimized experiences, but also data privacy; and pursue local tastes and sustainable solutions, including single-use plastic alternatives and clean air.
"Convenience and personal control are the core themes connecting these trends in 2020," Gina Westbrook, director of consumer trends at Euromonitor International, said in a release. "Consumers are putting themselves first as they look for ways to simplify their lives."
Indeed, 67% of global respondents said they want to simplify their lives — and many use technology to do that. Although technology may move us forward, the report also notes that brands should retain a local-minded ethos as they grow globally. They can expand and adapt to wider tastes without losing their core brand identity — which will help them retain loyal customers, the report states.
Another way to gain new customers is by capturing them through quick social media content. The report noted that according to Instagram, 39% of its users become more interested in a brand or product after seeing it in Instagram Stories. Additionally, the number of users who tap on the shoppable posts increased by 44% from 2018 to 2019.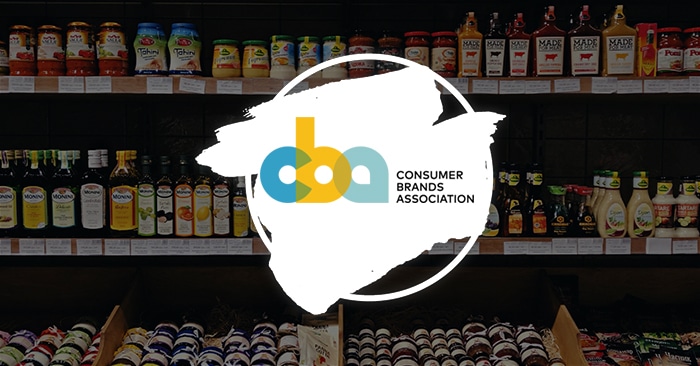 Consumer Brands Association Launches
This week the Consumer Brands Association (CBA), formerly Grocery Manufacturers Association (GMA), launched — with a goal of advocating for affordable products, access and innovation, as well as preventing consumer confusion and helping solve other problems that face the marketplace.
"Few industries impact every household across the country," Geoff Freeman, CBA's president and CEO, said in a release. "It's our job to harness that reach to drive positive change — both for our members and for the millions of American families they serve every day."
Indeed, the consumer packaged goods (CPG) industry is the largest manufacturing employer in the U.S., creating 20.4 million jobs and supporting one in 10 American workers, according to the CBA. It generates $1.1 trillion in labor income and contributes $2 trillion to the country's gross domestic product (GDP), and the average American uses 42 CPG products daily.
As the organization seeks to support the industry, it this week released a new report, Industry View 2020, which found 86% of CPG executives list consumer expectations as the most influential force shaping decision-making and long-term market success. CPG leaders also noted state-by-state regulatory policies as the top issue impacting their business in the coming year, with other increasing concerns including transportation costs and prioritizing sustainability.
Post, Treehouse Agreement Terminated
Private label manufacturer and distributor TreeHouse Foods has terminated its previously-announced agreement to sell its ready-to-eat (RTE) cereal business to CPG company Post Holdings.
The announcement came after the Federal Trade Commission (FTC) filed a complaint December 19 opposing the sale, noting it would harm competition that has brought higher quality and lower-priced cereals to the marketplace.
"Unfortunately the business risk, necessary resources and extent of time required to challenge the FTC's position was not in the best interest of our constituencies," Steve Oakland, TreeHouse Foods' CEO and president, said in a release.
The transaction was originally announced in 2016. TreeHouse owns 40 production facilities in the U.S., Canada and Italy and has a portfolio of shelf stable, refrigerated, frozen and fresh products, including baked goods, beverages and meal solutions. The release notes the company will start re-marketing its cereal business for sale.