Pitch Slam 8: Meet the Contestants and Judges!

Next week NOSH's Pitch Slam 8 will transform, evolving into two days of virtual business pitches from some of the country's most promising natural food brands. The semifinalists have been chosen, as well as the expert judges who will be providing feedback and ultimately choosing the winner. Let's meet the players.
Since this is the first time the Pitch Slam, presented by 301 Inc., will take place online, we've doubled the number of participants. The semifinal round will kick off on Tuesday, June 9th from 12:00 to 1:30 p.m. ET, and feature 12 startup food companies, all creating innovative products spanning a wide range of categories like better-for-you appetizers, plant-based cheeses, snack-based supplements, a superfood-infused breakfast, and reinvented cultural favorites.
Semifinalist Contestants:

The 12 semifinalists will present their two-minute pitches to four industry veterans who will give feedback on both pitch and product, which they will have sampled prior to the competitions. The following judges will deliberate and choose six brands to present in the final round, taking into consideration the audience vote winner:
Semifinal Judges:

Derek Springston, CCO, Moxie Sozo
Poorvi Patodia, Founder/CEO, Biena
Ryan Newcom, Co-Founder & Sr. Principal-Fund Manager, 301INC
Melissa Facchina, Co-Founder/Co-Managing Partner, Siddhi Capital & Founder/CEO, Siddhi Ops
The final round will feature an extended five minute pitch session and will take place on June 11th from 12:00 to 1:30 p.m. ET. The second round also features live Q&A and feedback from the entrepreneurs and finals judges, who are a new set of a respected industry gatekeepers.
Final Judges: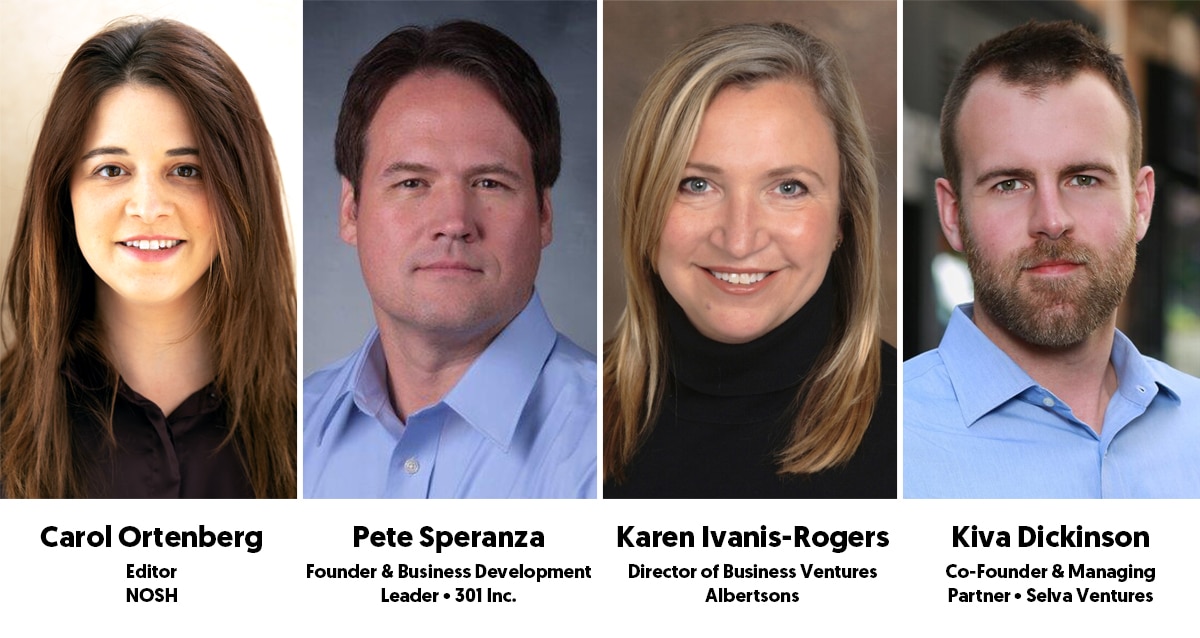 Carol Ortenberg, Editor, NOSH
Pete Speranza, Founder and Business Development Leader, 301INC
Karen Ivanis-Rogers, Director of Business Ventures, Albertsons
Kiva Dickinson, Co-Founder & Managing Partner, Selva Ventures
The winner will be chosen by the final round of judges and announced at 2:00 p.m. ET. Following the announcement, the winning brand founder will join the competition host, Ray Latif, the Editor and Producer of Taste Radio, for a live interview.
The competition will be livestreamed on NOSH.com and NOSH's social platforms, reaching thousands of food industry retailers, investors, suppliers, service providers and fellow brands watching online from home. It will also feature audience voting during the semifinal round.
Set a reminder to watch Pitch Slam 8 >>
---
About NOSH
NOSH is the leading source for informed, comprehensive coverage and context for the growing community of businesses with Natural, Organic, Sustainable, and Healthy packaged food. As the food-focused extension of BevNET.com, NOSH offers products in a variety of media that reaches engaged brands, retailers, investors, distributors, suppliers, and service providers.