JPG Resources Grows with New Branch, Offerings and Leaders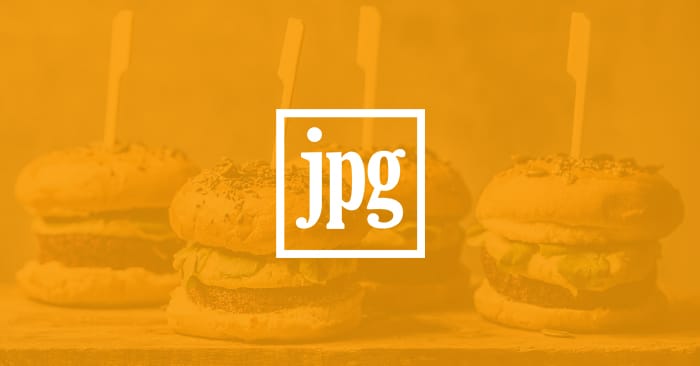 After a decade in business, Michigan-based food and beverage consulting group JPG Resources is growing its capabilities — and eyeing New York City's entrepreneurial scene to help do that. After opening a new office in Gotham last month, the company has an array of new offerings slated to launch this spring — fueled by seasoned food industry experts joining the team.
Based in Battle Creek, Mich. and founded in 2009 by former Kellogg executive Jeff Grogg, JPG Resources advises brands through product development — with clients ranging from startups to global companies with $100 billion or more in annual sales. Grogg, who serves as managing director, told NOSH the team had considered an East Coast branch for about three years, as New York City evolved into a "hotbed of innovation." When WeWork Food Labs opened last year to cultivate a community of early-stage food entrepreneurs, it felt like "the right space to give us an anchor point," Grogg explained.
"We felt like we could be part of that infrastructure there," Grogg said. "A huge amount of our client base and partnerships are on the East Coast, and we wanted to live in that network a little bit more."
The New York office will also house a new foodservice division led by Casey Emmett, former sales leader at superfood snack brand Health Warrior, and Kathy Holt, former foodservice leader at brands including Kraft and Caulipower. Foodservice comprises about half of yearly retail food sales in the U.S., but is often misused or underutilized, Grogg said; notably, he added, foodservice can serve as a springboard for plant-based products by emphasizing performance over brand building. Demand for plant-based and allergen-free foods is especially prevalent on college campuses, he added. But brands need to adjust their models and products to meet the channel's needs, and the JPG team will provide strategy and planning between brands, amongst distributors, operators, retailers and brokers. The foodservice unit will publicly debut at Natural Products Expo West next month.
"You don't have to fight the battle and have huge scale to thoughtfully pursue that market," Grogg noted.
JPG has further plans to help foster the plant-based category. Having developed 464 plant-based products since adding a dedicated 'Greenhouse' team in 2019, Grogg noted there's "still a ton of whitespace" — especially in cheese analogs — and large opportunity via the thriving oat milk supply, a more affordable and sustainable solution than nuts.
"Now that it's still developing — but it's there — people understand it's possible," he said.
The hunger for plant protein is there too, but alternative meat is evolving as consumers more closely scrutinize products' nutritionals, Grogg noted. Thus he expects a proliferation of less-processed products made from real vegetables, along with innovation in seafood substitutes. Aside from better ingredients, plant-based production needs increased efficiency to help brands scale and bring more affordable products to market, he noted. As the category becomes saturated, the JPG team seeks companies with clear branding, great taste, a unique value proposition with a "real benefit" — and a well-funded base to start from, Grogg said.
"That's just the life of innovation these days; things go big fast and you have to have the ability to play in the space or you just get caught in the wash," he said. "Every category expands and contracts as it matures; where there's so much money involved, that contraction can be even more rampant."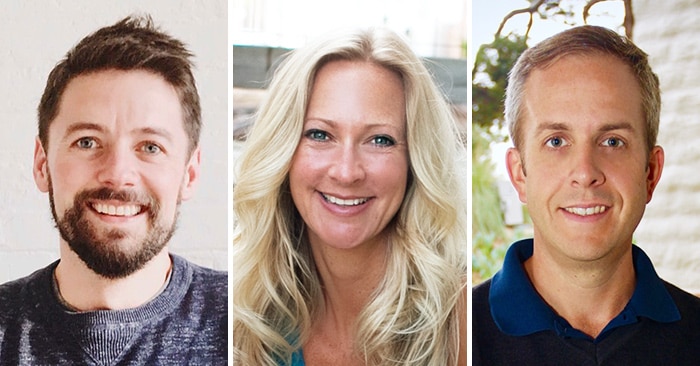 As part of expanding its brand support, JPG is also spearheading new initiatives managed by industry veterans.
Brandjectory, a web-based social media platform connecting early stage brands and investors, will officially launch this spring with an app later this year. The subscription-based service provides communication tools that help build and maintain strong relationships before, during and after a capital raise and is being developed in a joint partnership between The Movitz Group, The Litchfield Fund and JPG. To co-lead the initiative for JPG, the company recently hired Glenn Pappalardo, former COO at RXBar, as a partner.
Additionally, Wheelhouse, a turn-key operations and supply chain management solution for emerging and growth-stage brands, will help navigate the back-of-house functions that JPG has noted as challenging for newer brands, including procurement, third-party certifications and quality assurance. After a pilot run, the service will launch at Natural Products Expo West next month, with Rick Williams, former VP of operations at Health Warrior, at its helm.
"Wheelhouse is about helping brands focus on outward growth while we keep the boring operations machine humming," Rifle Hughes, JPG's head of strategy and innovation, told NOSH.
Meanwhile, Veronica Lehman, founder of snack brand Pure Organic (in 2016 acquired by Kellogg's Kashi brand) will spearhead a new Founder Advisory Board for emerging brands to guide them through acquisitions. These new capabilities can help brands of all sizes scale more quickly — and amidst a sea of better-for-you offerings, the need for guidance makes sense, Grogg noted.
"Too many companies sort of get lost in their own heads, I think," Grogg said. "Somebody has to be able to [say] 'Where have you been all my life?' — that's the question you want your brand to be the answer to."