With a Lack of Investors, PieShell To Close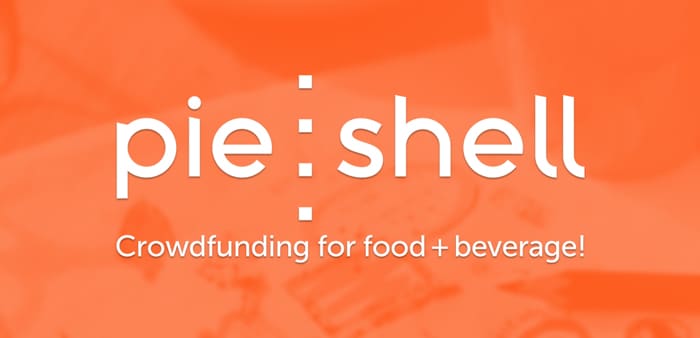 After a weekend that saw a social media post about its demise go viral, food and beverage crowdfunding platform PieShell announced that it is shutting down.
PieShell was founded on the premise that traditional crowdfunding campaigns don't work for food and beverage brands. Since its launch in 2015, the platform has seen 30 projects raise close to $500,000. Founder and CEO Cheryl Clements originally raised $390,000 through equity crowdfunding, but told NOSH she has been unable to find a lead investor for the site's next $1 million round.
As a result, Clements plans to close the company at the end of March unless a "Hail Mary" investor appears. Clements notified her sole employee of this news in January, her 240 investors two weeks ago and posted an open letter online over the weekend.
In part, PieShell should have focused on launching incremental services, Clements told NOSH. Instead, she focused on raising capital and outbound marketing.
"If I had not been looking for funding and focused on building out the platform it might have been more beneficial," she said. "I didn't even listen to my [gut] that it's better to get revenue then equity."
Under the current revenue model, PieShell took six percent of the money companies raised on the platform. But, Clements added, there were plenty of requests for PieShell to offer more paid services such as photography, social media assistance, or coaching. The team had already built out a suite of services to offer once the next round was closed.
This strategy of raising before expanding was another issue, Clements said. Investors wanted to see more growth — faster — rather then slow, deliberate growth. But with no incremental revenue, investment was needed.
None of this means that the fundamental goal behind PieShell is incorrect, Clements asserts. CPG products attract passionate consumers who want to belong to food tribes, Clements said, and other crowdfunding platforms simply aren't set up to help food businesses succeed.
"I know in my bones [PieShell] is right. I'm not just fighting to fight," Clements said. "[PieShell is] not at our core a funding platform. We're a discovery platform where people are pre-buying."
Regardless of what happens, Clements says she'll look back on her time building PieShell fondly.
"I don't look at PieShell as a failure. I'm incredibly disappointed, as it sits right this second, to have to close a business that I know is loved and adored by so many people. And the idea of 'losing' my investors money absolutely tears me into a million pieces," Clements said. "But there was no way I wasn't going to be upfront about it or do everything I could to save it."