The Checkout: TreeHouse Sells Snacks Division for $90M, Vega Endorses Plant Based Athlete
Welcome to The Checkout: an express lane for weekly news you need to know, always 10 items or less.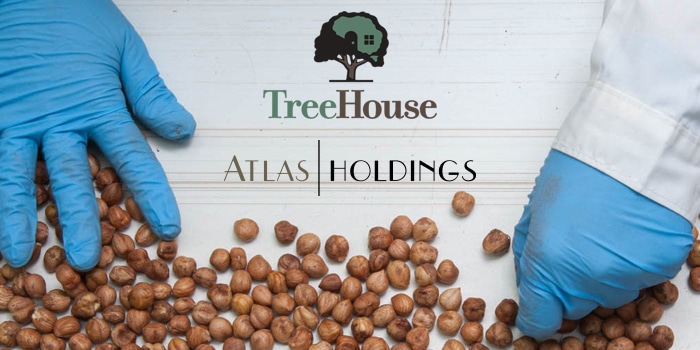 The Nuts Leave the Tree: TreeHouse Sells Snack Business
TreeHouse Foods, a leading producer of private label better-for-you foods, this week sold its snacking division for $90 million to private equity firm Atlas Holdings, which owns and operates 19 manufacturing and distribution businesses. TreeHouse's move came after a year of lagging sales, closing facilities, and selling its ready-to-eat cereal business to Post in May.
TreeHouse's snacks division, which produced premium nuts and trail mix offerings, generated roughly $670 million in 2019, including sales to retail, warehouse and club, industrial, export, e-commerce and co-pack customers. Overall, the company's $1.3 billion in revenue declined 12% from 2018, according to TreeHouse's first quarter earnings report in May, stemming from underperformance in its snacks segment. The sale will allow the company to focus and strengthen its baking, beverage and foodservice divisions. For Atlas, it will be its first acquisition of a CPG food business.
"This snacks business will be a welcome addition to the Atlas family," Atlas Holdings partner Michael Sher said. "Customers are consistently choosing private label brands, and this business is a premier manufacturer with unique growth potential."
The sale is expected to close in the third quarter.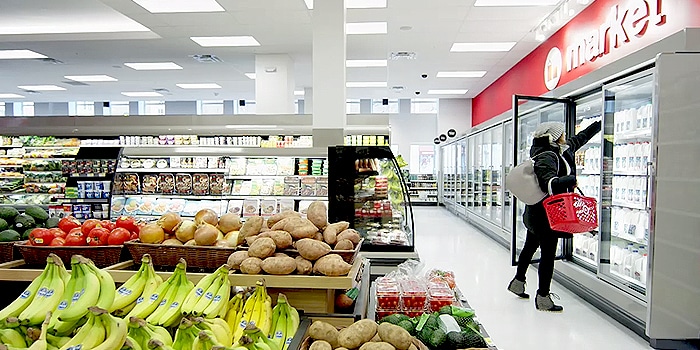 Welcome to College: Target Adds New Campus Stores
This Fall, Target is opening three more of its smaller stores catering to college and convenience.
Last year, the retail giant opened 10 new mini-stores on or near college campuses; it has nearly 100 of these smaller stores in both cities and campuses, in areas lacking space for a full-size location, and will open about 30 more each year, according to the company website.
The smaller format is designed for quick, convenient trips and also offers store pick-up. Same-day services such as store pick-up contributed to over half of Target's digital sales growth in the first quarter, according to the company's most recent earnings report.
Overall, Target's $17.6 billion in total revenue for 2018 increased 5% from $16.8 billion in 2017, so the company aims to build on that momentum. These small-format stores, which vary in size, allow flexibility in design and product selection to cater to local communities. Each campus store offers a curated product lineup designed for students — many of whom are living and shopping solo for the first time — and campus staff.
Dance, Eat, Repeat: Music & Ice Cream Collide
Two popular musical icons are bringing their high energy personalities to the freezer this summer through creative collaborations.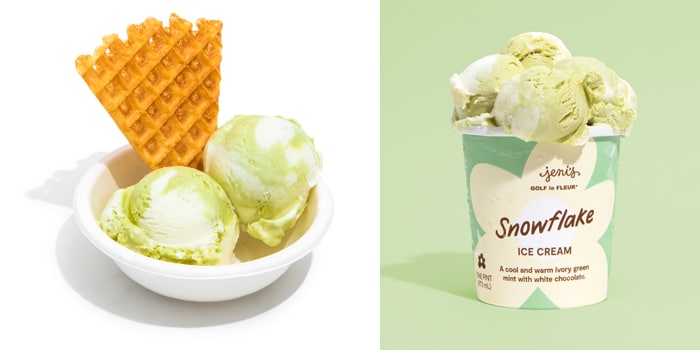 Rapper and fashion designer Tyler, the Creator and Jeni's Splendid Ice Creams have created a cooling 'snowflake' flavor for the heat of July, with two types of mint, white chocolate and sea salt. Founder Jeni Britton calls it a "play date for your mouth," and it reflects the theme of shifting expectations through color, scent and flavor, according to a release.
Meanwhile, Ben & Jerry's has teamed with New Orleans bounce icon Big Freedia for a limited run flavor: Bouncin' Beignets, a combination of vanilla, bourbon caramel swirl and beignet pieces, honoring Freedia's legacy as the Queen of Bounce.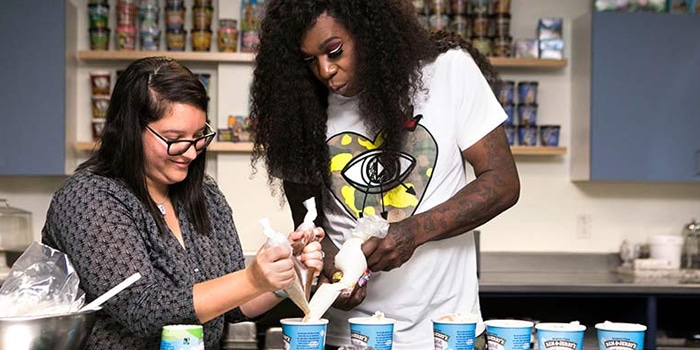 "My team and I created our own flavor with a mock Ben & Jerry's pint and posted it on my Instagram," Big Freedia said in a release. "We tagged Ben & Jerry's, hoping they would see it. They did and the rest is history."
Both Big Freedia and Ben & Jerry's are known for social activism. Sales from the flavor's New Orleans launch last weekend will be donated to local nonprofits.
"Big Freedia really focuses on inclusion and bringing people together," Simone Washington, Ben & Jerry's social equity manager, said. "Working with her was a no-brainer."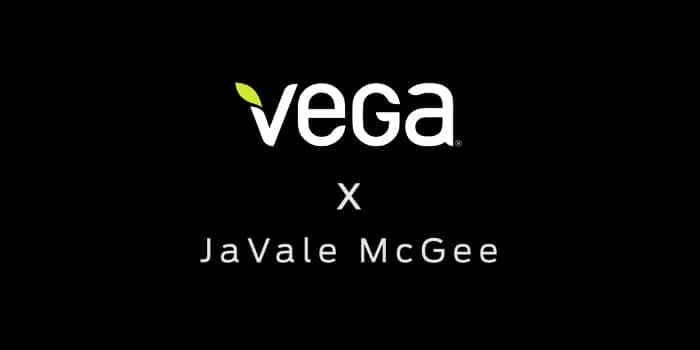 Two Points for Plants: Vega Endorses Plant-Based Athlete
Traditional big-name sports sponsorships are getting a healthy facelift. Plant-based protein brand Vega signed its first sponsorship deal with L.A. Lakers' basketball player JaVale McGee, who says the brand's products helped lead him to two NBA championships.
"Following a plant-based diet has led to an enormous improvement in my performance as an athlete," McGee said. "It's literally been a game-changer. I'm excited to finally partner with a brand that has played such a pivotal role in my journey."
Plant-based eating is a popular way to aid athletic performance, and athletes want to further fuel the movement. Beyond Meat lists a number of athletes as investors: former NBA stars Kyrie Irving, Chris Paul and Shaquille O'Neal, football player DeAndre Hopkins and skier Lindsey Vonn, who all say the company's products have helped drive their success. According to research firm Nielsen, plant based dollar sales were up 20% in 2018, more than doubling in growth.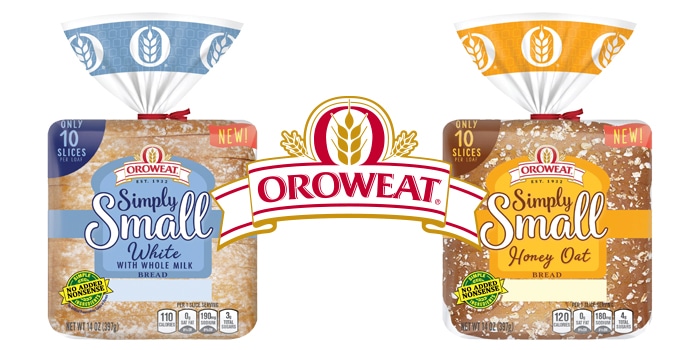 Bimbo Bakeries Launches Smaller Size Breads for Singles
Bimbo Bakeries, which owns premium bread brands Arnold's, Brownberry and Oroweat, is In following the trend of smaller, single-serve pack sizes to accommodate single households. Instead of the standard larger loaf, its new Simply Small line includes 10 slices, which may attract consumers concerned with food waste.
Single-person households represent 28% of U.S. consumers, a figure that's been rising since the 1940s, especially in cities, according to the U.S. Census Bureau.
"We're hopeful that our new Simply Small product line not only brings consumers back to the bread aisle, but helps to alleviate some of the waste in today's food industry," Diana Kattan, associate brand manager, said in a release.
The bread is available with a MSRP of $2.49 in select retailers on both coasts and will later expand to other regions.