Tessemae's Moves into Center Store
Organic food producer Tessemae's is ready to move on to the next stage — a warmer one. Today the brand announced it will begin selling shelf-stable products with the launch of Tessemae's Pantry, a new line of salad dressings. The company is also reformulating its condiments line to be shelf-stable.
Approximately 4,000 stores, including Wal-Mart, Kroger, Meijer, Whole Foods Market, Safeway, Thrive Market and Amazon, have picked up both of Tessemae's shelf-stable lines — which include seven organic salad dressings and eight condiments. The brand's refrigerated line is sold in the produce section or refrigerated dressing section of approximately 5,688 retailers.
"It took us ten years to get into the stores that we've been in and it took us about six months to get into the same amount of stores, if not more, with the Pantry line," CEO and co-founder Greg Vetter told NOSH. "It was shocking."
The condiments will not be rebranded under the Pantry line because Vetter believes there's less potential for consumer confusion — with the Pantry moniker representing the difference between dressing options only.
Vetter, who founded the company with his two brothers, told NOSH that consumers have made shelf-stable condiments and dressings a top request. But it was only when the brand began to hear the same from retailers that it decided to delve deeper into concept testing and formulation. Tessemae's produces all of its own dressings and condiments, Vetter said, and, adding shelf-stable products meant purchasing new machinery.
The investment, Vetter said, was worthwhile, noting that shelf-stable condiments and dressings together account for over 20 times the sales of refrigerated dressings, only a $400 million category.
Like the refrigerated line, the Pantry dressings and condiments are still paleo, Dr. Axe Keto Diet certified, gluten-free, dairy-free and free of stabilizers and fillers. Vetter believes this last point of differentiation, along with the brand's organic certification, will separate Tessemae's from other center store options such as Sir Kensington's, The New Primal and Primal Kitchen, brands which he alleged take "shortcuts" in quality.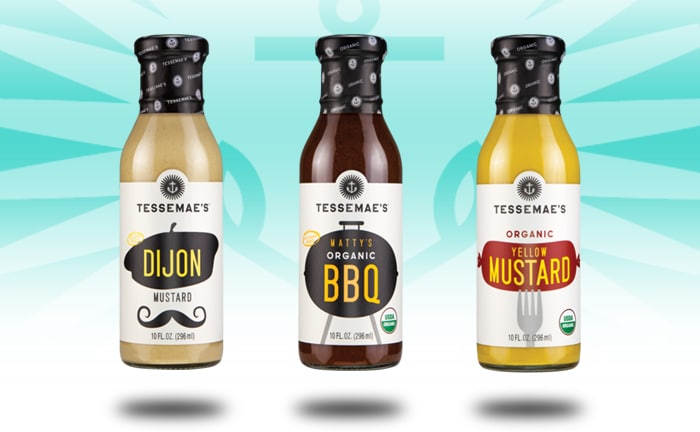 At $5.50 a 10 oz. bottle, Pantry dressings are also less expensive than Tessemae's refrigerated condiments, which ring up at roughly $7 a bottle. Vetter told NOSH that he hopes that the new center-store merchandising and price point will help the brand increase household penetration.
"Our number one customer service email is 'I walked into the dressing or condiment aisle and couldn't find your products," Vetter said. "So if we are going to be the next great dressing and condiment brand and clean food brand, then we have to make it accessible to people who are looking for it."
Getting to this point has required changes at the Sagamore Ventures-backed company. First, the brand had to shift its innovation strategy from "innovating things that we think people want" to items consumers were outright asking for, according to Vetter. Previously the brand reformulated its refrigerated dressings to use organic ingredients and adding sunflower oil to avoid congealing.
But the brand also has faced financial struggles and what Vetter said were "insane obstacles."
Last year the company faced multiple lawsuits from suppliers. Although initial reports stated that the company owed $417,000 to packaging providers, sales and marketing teams, co-packers, and ingredient suppliers, Vetter told NOSH the company actually owed closer to $175,000. Since then, Vetter added, Tessemae's has "amicably resolved all issues" with its vendors and entered into settlement agreements over the debts with weekly payments.
In addition, the company is also suing Atlantis Capital, which Tessemae's alleges charged illegal fees while assisting with a search for financing partners in 2017.
Vetter told NOSH that the company has seen consistent growth over the past years, but simply faced many of the growing pains young businesses face when rapidly scaling.
"We're ten years old and have been fighting the good fight. We've been battle tested in everything that you could ever imagine," Vetter said. "You start to see kind of why so many businesses fail because of who they trust and the people they surround themselves with."