Plant-based and Beyond: Brandable Sprouts New CPG Brands
CPG studio Brandable sees an opportunity to disrupt the food industry via distinctive brands catering to young shoppers while aiming for the mainstream audience and healthy margins that have allowed big CPG brands to dominate the landscape. Its most recent launch, Veggiecraft Farms, is the first case of Brandable springing into the plant-based CPG set — taking a fresh route through center-store.
Los Angeles-based Brandable has had a vibrant start since its 2017 launch, boosted by two fundraising rounds, including a $25M Series B round in July led by investment firm Cota Capital. The modern CPG brand agency is like an "indie Unilever" or a "pop culture P&G," Brandable founder and CEO Oliver Bogner said, having launched three personal care brands, a craft-making brand, and frozen smoothie cup brand Ready to Thrive! before Veggiecraft Farms. When the studio sees success with one brand, it can invest in another — giving it a unique edge toward success in a noisy marketplace, Bogner noted.
"There's a unique opportunity today where we can build a company that can rival the big guys," Bogner said. "We're trying to build a long-lasting business at a margin that allows us to scale and grow — and reinvest every dollar back into the brands and business. That's making us really different."
Brandable's food strategy steers toward the wellness-minded millennial and Gen Z shopper — targeting brands that "really represent our life stage," Bogner (a millennial and former reality TV producer) told NOSH. Indie brands are an important part of growing the food landscape, he noted.
"We're very bullish on the future of indie and emerging brands — and on the idea that big incumbents are not moving fast enough to appeal to millennial taste profiles, wants and needs," Bogner said. "When we feel like there's a nugget of something we can really build and be super authentic and really ignite pop culture — and middle America — we'll go build that."
The Brandable team seeks consumer "pain points" to create brands around and then partners with mass retailers for distribution. For example, when Bogner increased his smoothie intake after a thyroid cancer diagnosis, he noticed a ready-to-blend smoothie with "good ingredients at a super affordable price point" was missing from the marketplace. In response, the team launched Ready to Thrive! exclusively in Target last October.
Now Bogner and his team are looking to center store. Vegetable dry goods-focused brand Veggiecraft Farms debuted in June as a direct-to-consumer play, a move that proved consumers wanted more veggie-forward, high-fiber, high-protein offerings in everyday dry products.
"It helped us to understand our core consumer: an omni-channel shopper who might discover our products online and then look to see where it's available to purchase directly," Bogner said. "These insights were crucial to the strategy behind the way we're reaching consumers — as well as pursuing relationships with key retailers."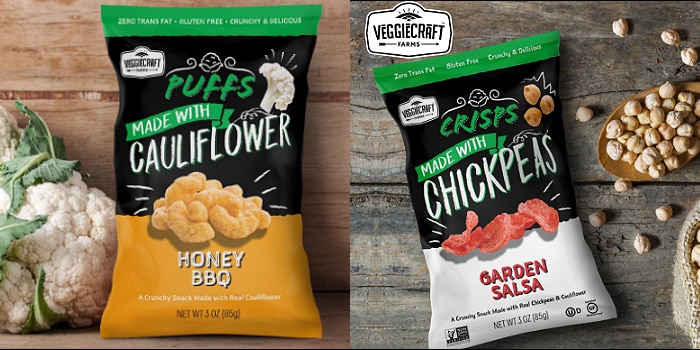 The brand reached its annual sales goal in two months, Bogner noted, and is now available in 2,800 stores. It's since expanded beyond its initial product line of cauliflower-based pasta into rice alternatives, meal cups and snacks. Retailers that have picked up products from the line include Albertsons, Sprouts, Wegmans, Hy-Vee and Whole Foods. Bogner believes the line appeals to retailers in part because it brings a trend from the store's perimeter — vegetable-based takes on classic dishes — into center store.
"Pasta and rice are historically more traditional pantry items that haven't seen the same rate of innovation as the snack section," Bogner said. "[But] you have to have compelling products that give consumers a reason to go down the aisles they might not normally shop or pass through."
Although the line targets the natural products' shopper, Bogner and his team have been careful to stick with an accessible price point to make the brand competitive against more conventional brands as well. For example, the dried pastas (penne, elbow, spaghetti and linguini), which are made in Italy from cauliflower, lentils and peas, have an MSRP of $3.99, while the four kids' meals (cauliflower and sweet potato-based versions of mac and cheese and marinara pasta) have an MSRP of $1.98. These prices allow the brand to remain competitive amongst larger sets in Target and Whole Foods, for example.
Moving forward, Veggiecraft Farms may reach beyond its center-store roots, Bogner said, and Brandable further plans to create new food brands across the grocery store.