More Biscuits, Please: Mason Dixie Expands Footprint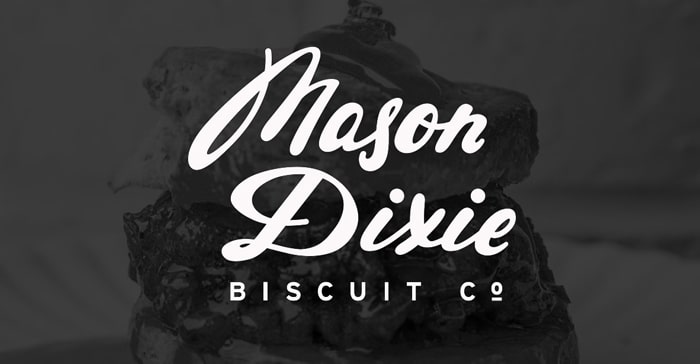 Biscuits are well-loved — and not only in the South. Ayeshah Abuelhiga, founder and CEO of frozen better-for-you biscuit company Mason Dixie Biscuits, is globalizing the gospel of better biscuits, most recently doubling the brand's reach into 4,200 stores throughout the U.S.
Mason Dixie Biscuit Company sprung from an eponymous D.C.-based popup, market stall and drive-thru window before evolving into a standalone restaurant last year. The company started selling frozen biscuit dough in 2014, with Whole Foods taking it on for a regional launch in 2015.

The line is spreading: the brand will soon enter Whole Foods' Southwest region with a new Savory Herb flavor next month. The biscuits are currently available in four varieties: buttermilk, cheddar, sweet potato, and sweet corn with an MSRP of $5.49-$6.99. Mason Dixie also has a hearty footprint in conventional, with existing distribution in Giant and Safeway, and more recent expansion into Jewel-Osco, Dierbergs, Ingles, Piggly Wiggly, Nugget Markets, Gelson's, Kings and Balducci's.
The traction in retail comes after a 2018 close of $1 million in funding to help boost the brand's distribution possibilities. Though Abuelhiga declined to name specific investors, she told NOSH the group (which typically does not invest in CPG) has been a key part of Mason Dixie's process.
"They've been in the trenches with us learning how the business and product work," she said. "In this category typically this happens: breaking a lot of rules [and] doing things very differently.
Despite the backing, Abuelhiga has maintained a "conservative approach" to growth, she said, selecting only retailers she feels best support emerging brands. For existing retailers the focus is on "growing smartly together," she added.
"It's humbling; [we'll] make sure we never get too big for our britches," Abuelhiga said. "You don't go national in a year without attention and forward thinking. It's hard work getting to where we are, and there's a hell of a lot more ahead."
One obstacle: the company has to catch the eye of consumers, many of whom don't look to the freezer set for their bread purchases. Furthermore, it can be a challenge getting consumers to understand why these biscuits — or any biscuits at all — could be touted as 'better-for-you,' Abuelhiga said. Trying to stand out, the brand redesigned its packaging last Fall with brighter colors, a more prominently featured origin story and a clearer callout for its short ingredient deck. The latter has proved a differentiator in a category where conventional competitors often include artificial ingredients, preservatives, trans fats, soy and palm oils and bleached flour. The brand also switched to a more durable packaging material to withstand freezer temperatures. Despite the higher cost of ingredients, Abuelhiga aims to make sure the product remains accessible.
"It helps make sure the customer knows what they're buying into," she said. "There's no point in having nice things if not everyone can have them."
The company works with a Nashville-based, woman-owned copacker, which Abuelhiga said can scale with the company even as it grows. When Mason Dixie entered conventional retail in 2017, it transitioned to the 45,000 square-foot copacker, which also maintains a 7,000 square-foot frozen storage section. The facility, which specializes in biscuits, has been key to the brand's surge, with an ability to produce 2,000 biscuits per minute.
"They made it easy for us to let go," she said. "They took the reigns and saw the pain points and tried their best to help fix it. They were willing to kind of breathe and live in the moment with us."
The company has also used the funding to invest in hiring, most recently adding Austin Kelly, former director of quality assurance and regulatory compliance of Dave's Killer Bread, as Mason Dixie's new vp of operations. These fresh approaches are preparing the brand for its next stage of growth.
"People like us are paying attention to what consumers are ingesting," she said. "The ingredient panel is more than ever. We're shaking up the frozen bread section; there's a lot to be done in category, and we're excited to be leading it."